Think Critically.
Engage Passionately.
Be You.
West Sound Academy is a private, independent school devoted to transforming the lives of our students by fostering curiosity, creativity, and critical thinking in grades 6-12. Applications for the 2022-2023 school year are being accepted on a rolling admissions basis.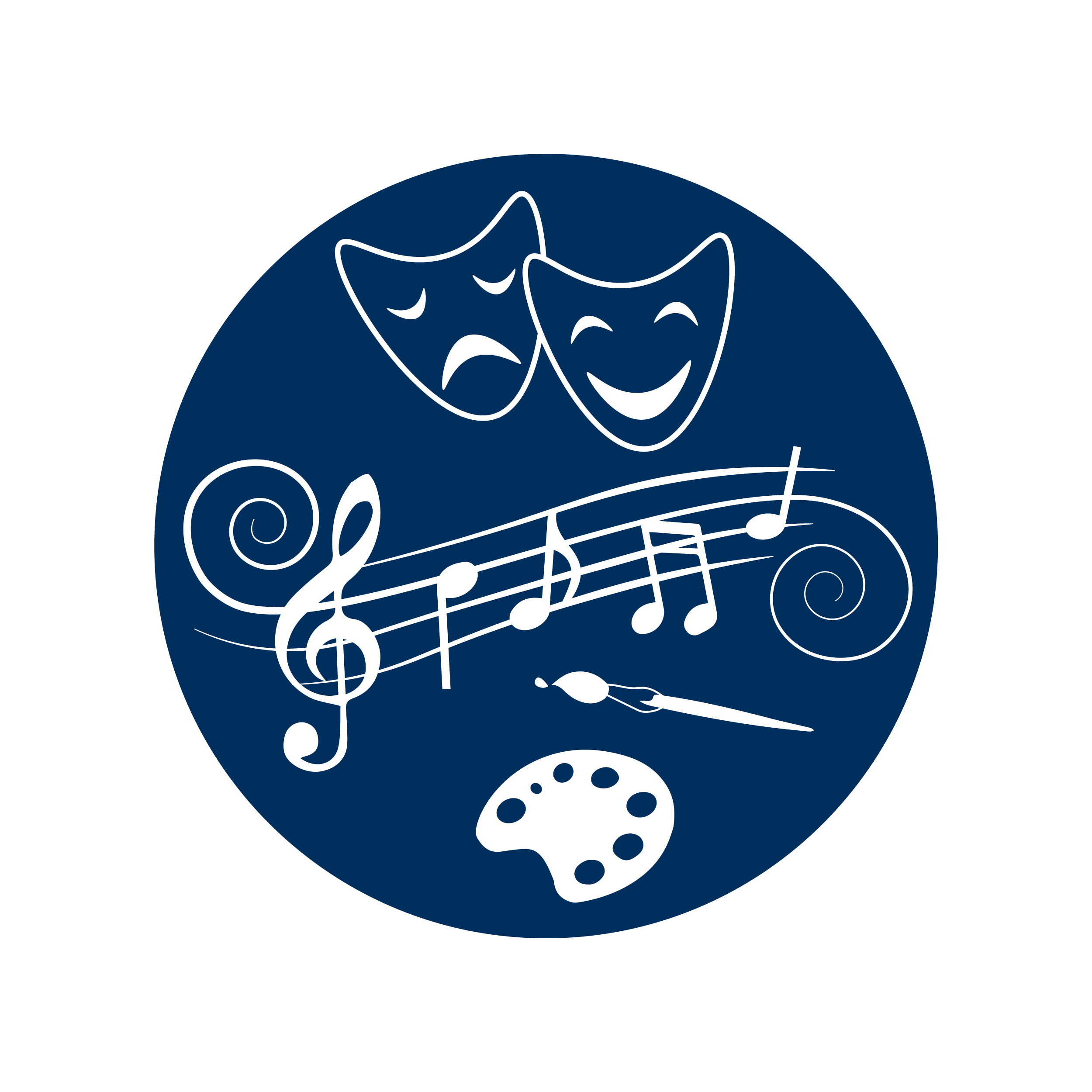 Arts Education
We provide rich opportunities for Visual Art, Theatre and Music for all students to broaden their ability to think creatively and identify passions.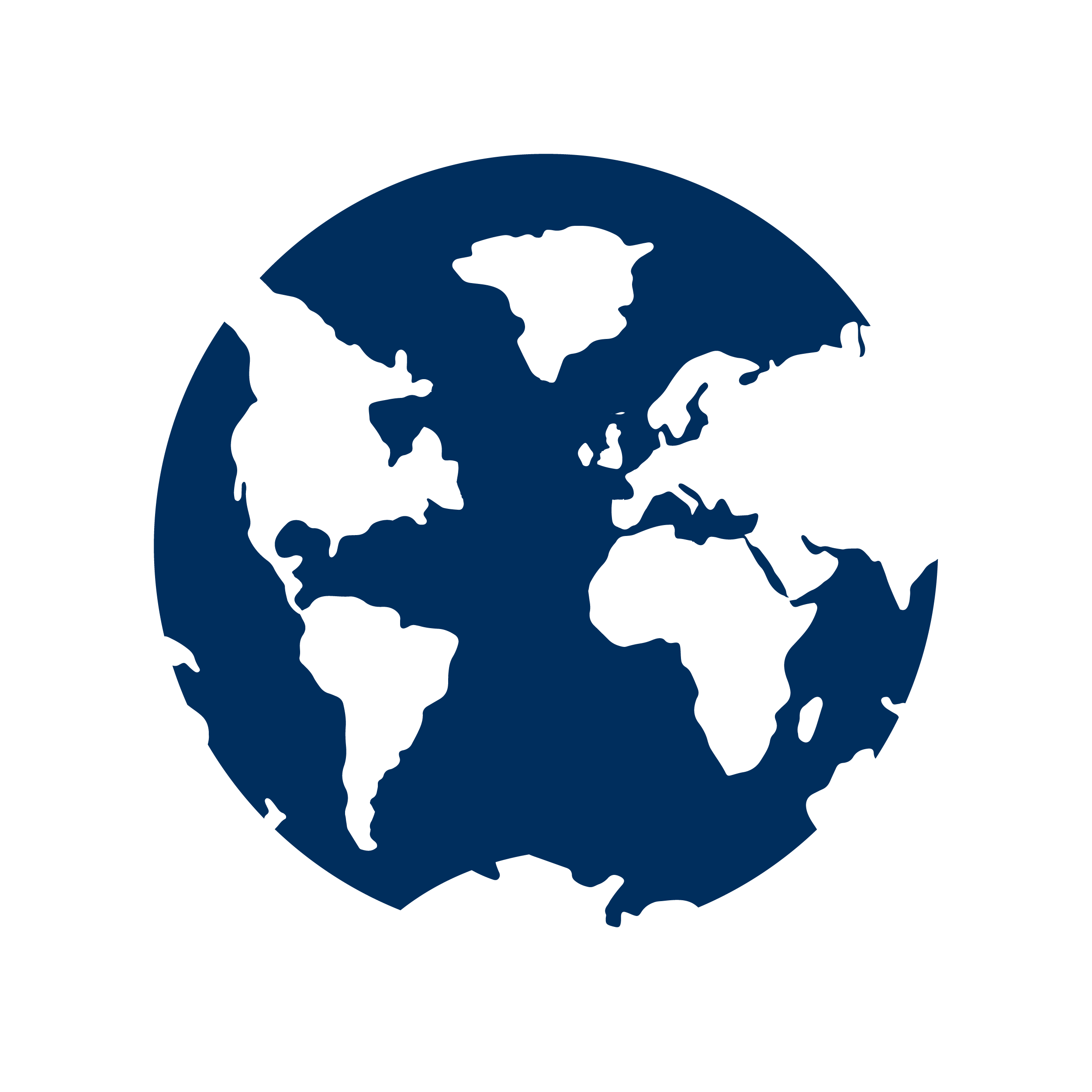 Global Perspectives
We are a vibrant community with students from around the world who add to the diverse perspectives that enhance the learning journey.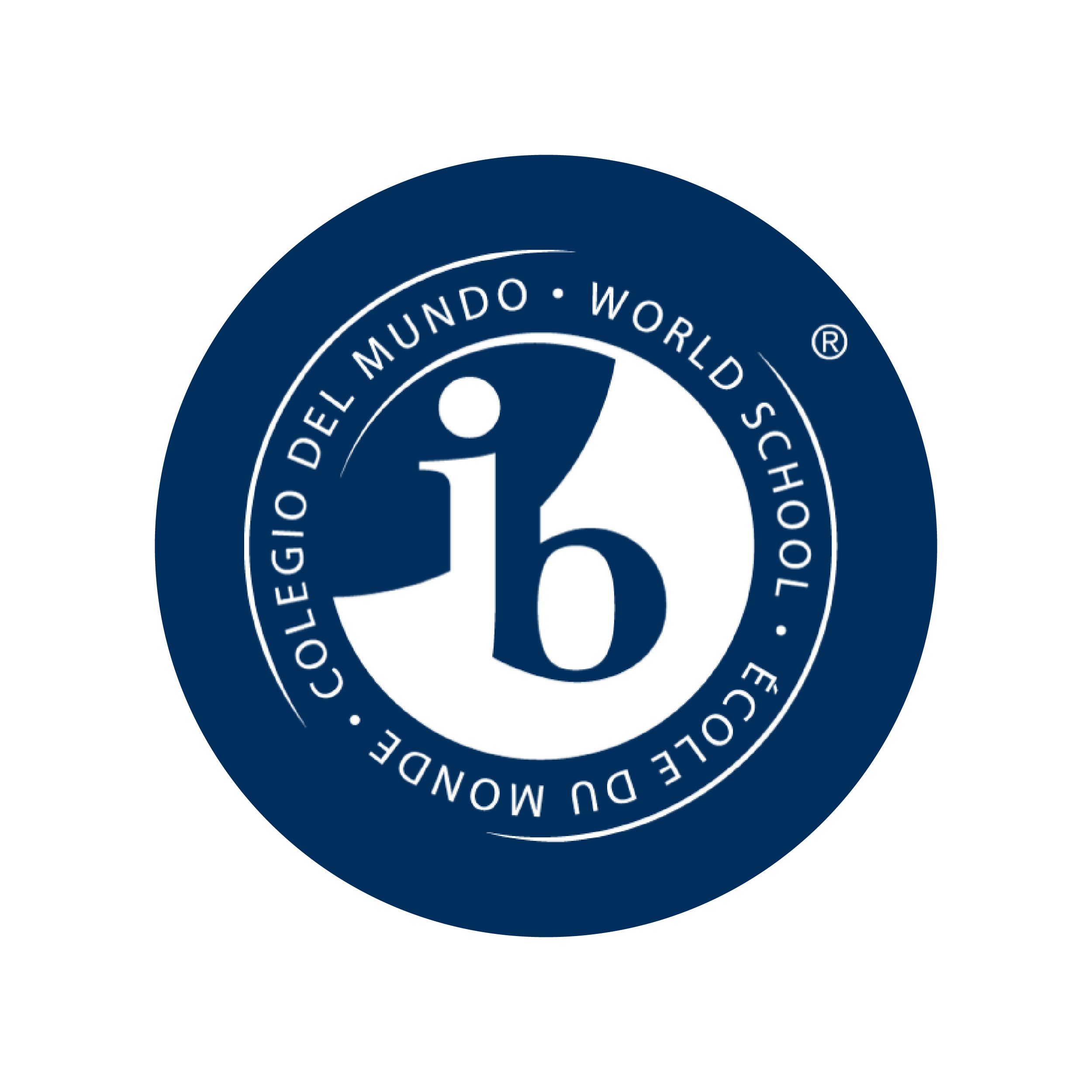 International Baccalaureate (IB)
We offer the IB Diploma Programme which encourages students to understand how they learn, and how they connect and apply their learning.
Discover West Sound Academy for Yourself
To learn more about how West Sound Academy might be the right fit for your learning journey, please complete the following form and a member of our Admissions team will connect with you!
Curated Educational Experiences – We know that learning is a journey, not a formula to be followed. That is why we strive to create curated and collaborative educational experiences that support each student in harnessing their unique abilities and exercising them to their fullest potential, to excel in college and anywhere else life takes them next.
Engaged Community – We believe it is our responsibility to provide students with the support they need to succeed. That is why we have created an academic environment that prioritizes the whole of who our students are as humans and brings community, connection, and student wellness to the forefront.
Access & Opportunity – We know independent education is both an investment for most families and an incredibly valuable foundation for a student's future. That is why we developed our sliding scale tuition model to create a diverse, equitable, and inclusive environment where students from all around the globe can belong.
Developing impactful individuals – We believe our society needs innovators who use their ideas and abilities to change the world for the better. By teaching students how to communicate with confidence, and share their unique expertise with conviction and evidence, we aid them in becoming self-actualized individuals who know how to make a positive impact.
How we are keeping students and staff safe
Regardless of vaccination status, every person will be required to wear a face mask while on campus, including out of doors. In addition, other safety measures will be in place, including physical distancing in the classrooms and at lunch, additional ventilation in school buildings, planned time outside on our 20-acre campus, and rigorous cleaning and disinfecting protocols.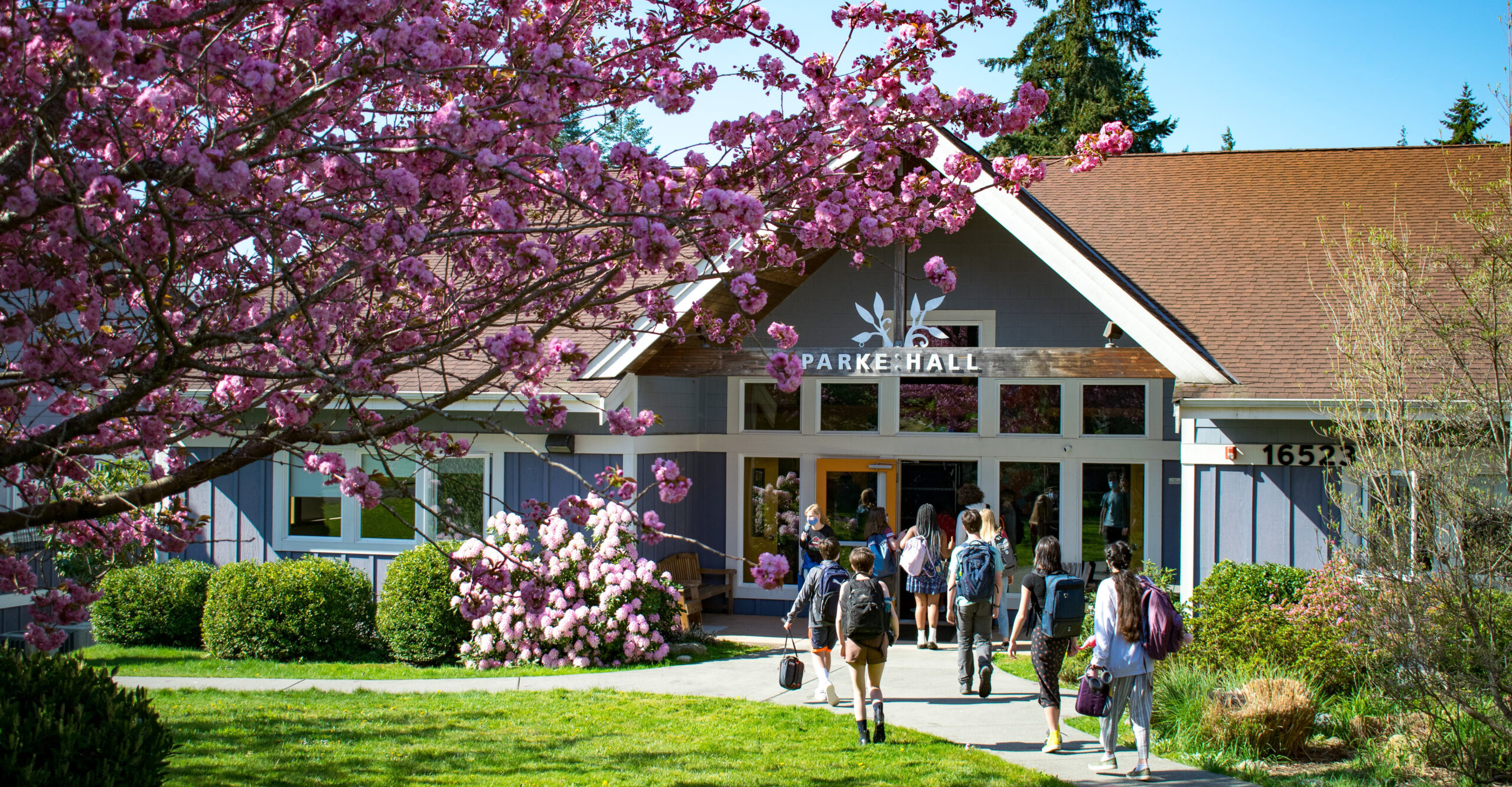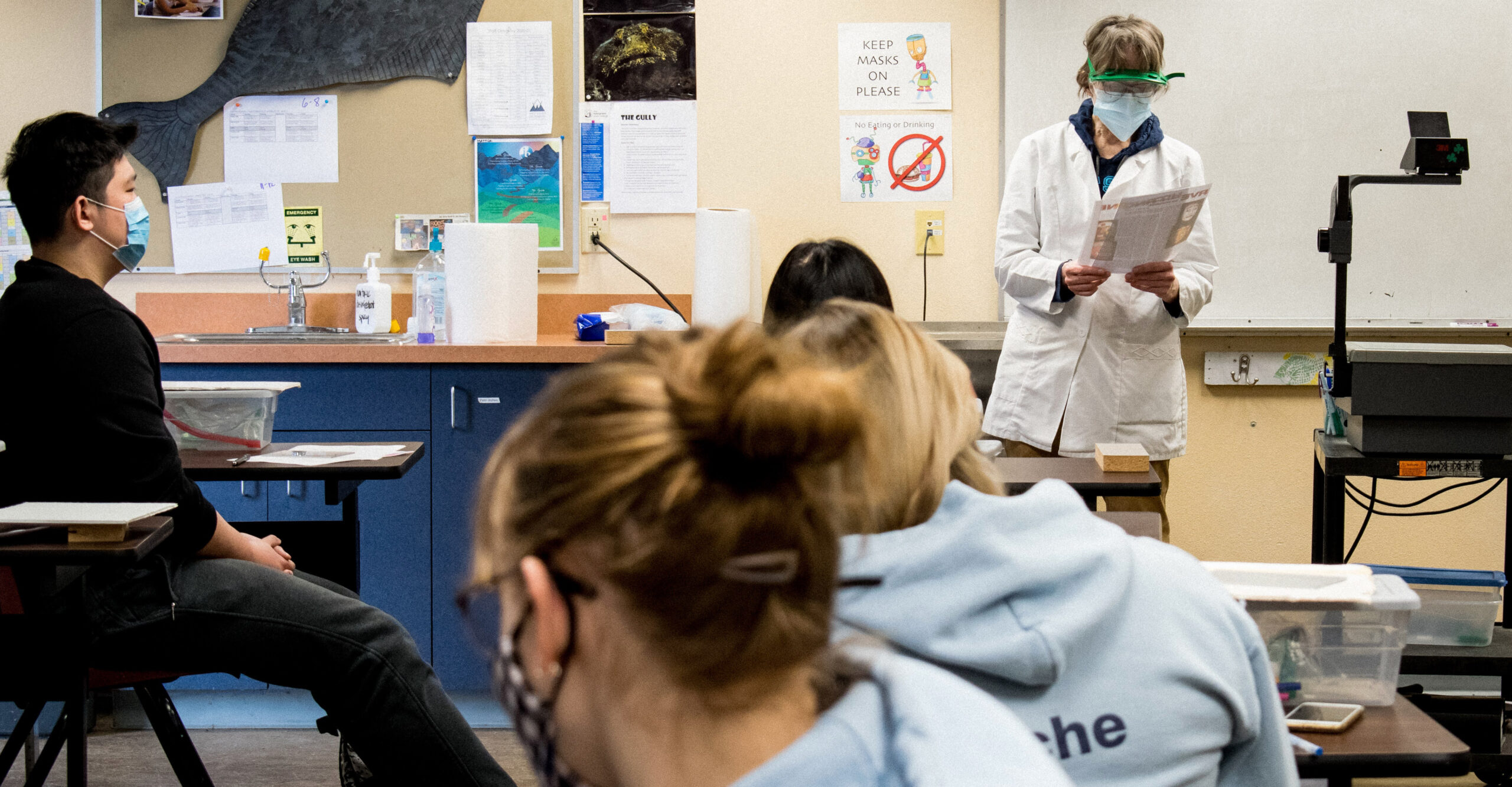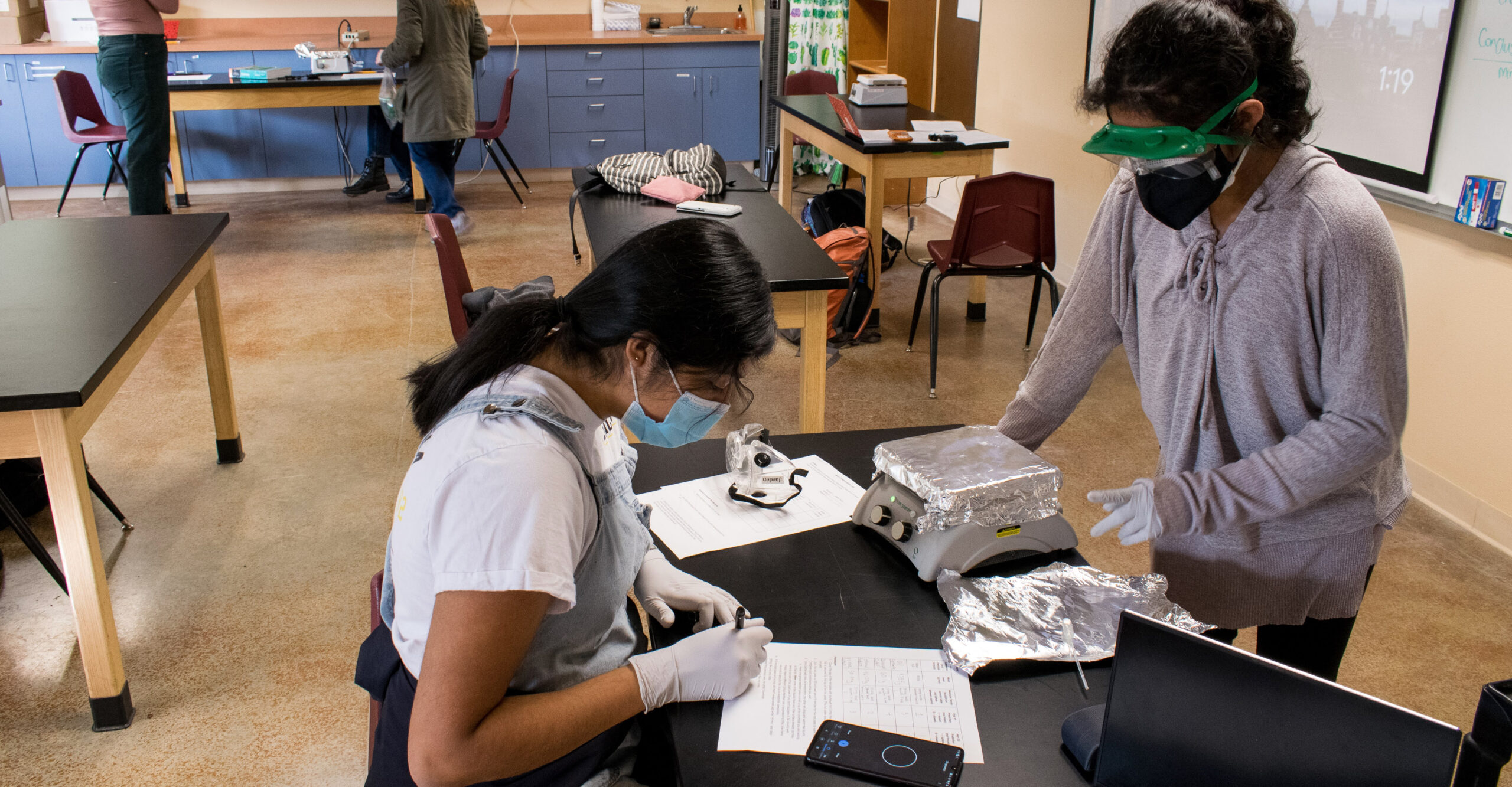 Cherry blossom time at West Sound Academy
Middle School at West Sound Academy addresses the need for exploration while simultaneously providing a respectful, supportive, and inclusive environment. The Middle School course of study presents an important body of knowledge in a variety of modes of inquiry that foster learning and enhance understanding. The Middle School program aims to educate the whole child by weaving skill building in self-management and social and emotional awareness throughout the curriculum.
Upper School at West Sound Academy focuses on helping students achieve their goals for life after high school by graduating intellectually curious young adults prepared to contribute responsibly to the world. Students in this college preparatory program participate in engaging discussions and lessons that inspire creativity and critical thinking. Upper School students are encouraged to expand upon their social, emotional, and intellectual growth so that the whole individual is allowed to flourish and thrive. West Sound Academy offers the International Baccalaureate (IB) Diploma Programme coursework in the junior and senior years. All 11th and 12th-grade students take IB courses.