Hawk Talk - October 29, 2021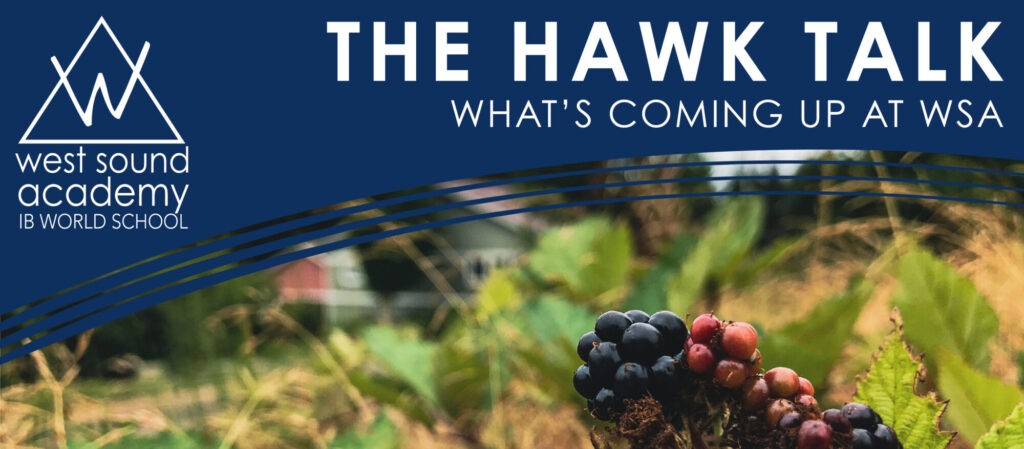 ---
Seeing red on
Advisory Color Day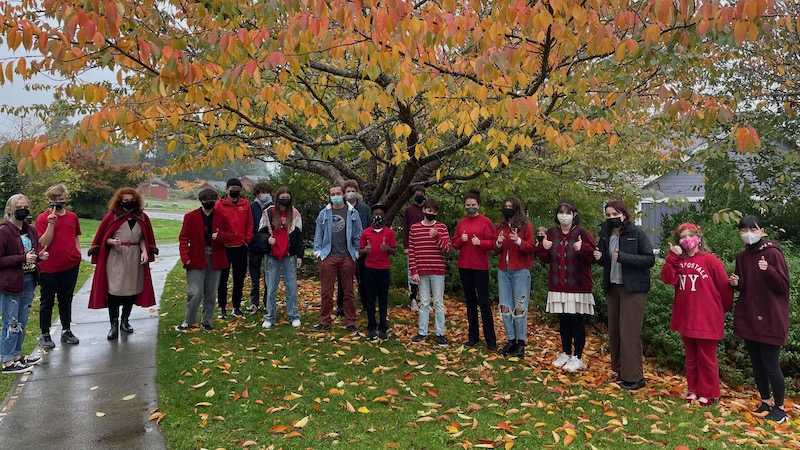 The 'wearing of the red': Eric Bright's and Georgia Chehade's Advisory
---
Is it a squirrel? Is it a dog treat? (Well, yes.)
It's also Halloween Eve tomorrow (Saturday, October 30), and time for the Haunted Trail and the all-school Halloween Dance!  Weather report: clear skies forecast for Saturday evening!
---
Haunted Trail
6:30 – 7:30 PM
Bring your family and friends to join us for a scary walk through WSA fields and forest. Presented by the WSA Thespians, the theme is Gothic Trail of Horror. Watch out for some famously frightening characters from history. Be prepared to be haunted by what you see!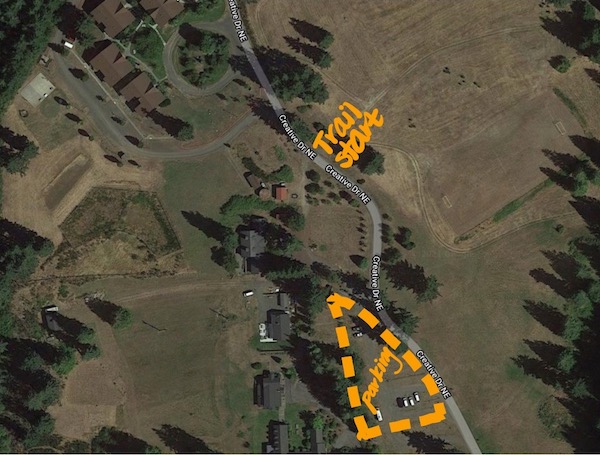 Please park at Chief Kitsap Academy and walk up to the start of the trail. No reservations are needed, but we need to allow space between groups, so you may be asked to wait briefly before being released to start on the trail. There is a suggested donation of $5 per person.
---
Halloween Dance
8:00 – 10:00 PM
Location: The Commons and Quad
COVID Considerations:
Both Commons doors will be open.
Additional air purifiers will be added to the space.
All food will be served and eaten outside in the Quad area.
Masks are required
Cost: $8 per person OR
get up to $3 off the admissions price when you bring a non-perishable food donation to the WSA Thespian Society's Trick or Treat So Kids Can Eat food drive. What to bring? Check out NK Fishline's Food Drive Shopping List.
---
A virtual Admissions Event is set for November 16.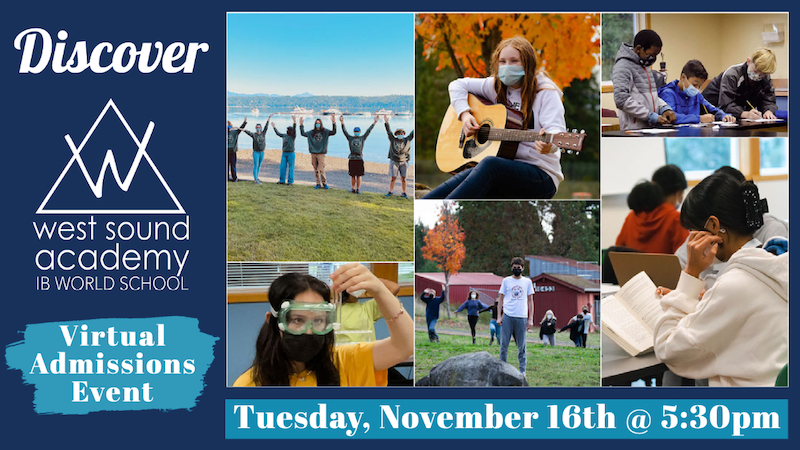 Know anyone interested in WSA? Tell them about our Virtual Admissions Event on November 16 for prospective middle and upper school families. They canl hear from faculty, staff and current students and parents about the West Sound Academy experience. Time: 5:30 PM. Have them email Lisa Gsellman if they would like to attend.
---
Halloween music, anyone?
A note from Paul:
I am excited to share with you a collection of Halloween-themed original songs that the 6th and 7th graders have been working on in the Exploring Music class. This project was optional for the students, so it does not include works from all of the students in the class. This music was created using an interactive digital audio workstation called Soundtrap. Using this program has allowed students to learn about music production, explore their creativity, and have a fun time doing it! Hope you enjoy it!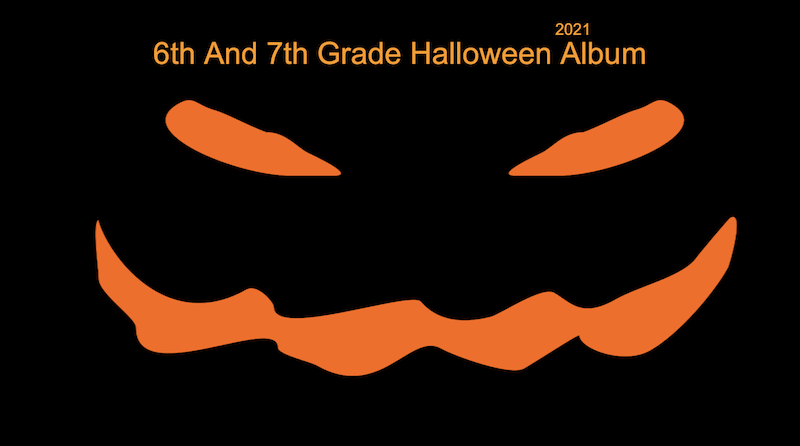 Here's how to listen:
Use the Chrome browser; Safari does not work well
Click the image above to get to the album
On the 'View' tab, select 'Present'
On each student's slide, hover on top of the Sound icon until the play button appears, then click
Go to different slides using the navigation bar in the lower left hand corner
---

College Application – Early Action/Decision deadline November 1
---
College Application       Deadline Hotline
Seniors – Need some last-minute questions answered before the early action deadline on Nov 1? Check out this:
Deadline? Hotline! Connect with the application experts at College Guidance Network on Zoom for the advice, reassurance, or clarification you need. Get answers to your questions so you can feel more confident and less stressed before clicking 'submit'.
---
Willamette University Info Session
Next Monday, November 1, 2021, admissions representative Kylie Kistner will be visiting WSA for an info session from 12:00-12:30 PM in the Conference Room.
---

Casual Zoom Chat       with the college counseling  team
Monday, November 1
5:30 PM  – 6:30 PM
Drop in to join Mrs. Freeman and Alayna Garvin on
Zoom
to ask your college counseling questions.
Seniors and their families are encouraged to check in with us on the college application process!
---
College Counselor: Alayna Garvin 
Email: agarvin@westsoundacademy.org or
collegecounselor@westsoundacademy.org
---
Submit to Mud Pie.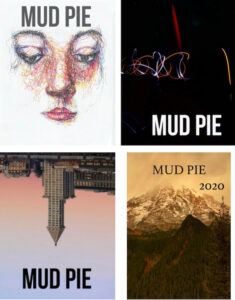 WSA's annual journal of arts and literature, Mud Pie, is accepting submissions. Students can submit their piece for review to be included in the final 2022 magazine!
Submit anything you have ever created – including (but not limited to) poetry, short fiction, and photography. Questions? Email
---
November 1-5 is a Period 4 week…
Periods 4, 5, 6 and 7 will meet on Monday and Friday. Periods 1, 2 and 3 will meet on Tuesday and Thursday.
---
…and Wednesday, November 3, is a Reading Day.
There are no on-site or remote learning classes scheduled for this day.
---

Click these dates to find more information on the WSA events calendar.
October 26: Pacific Northwest College of Art – School Representative Visit and Portfolio Review, 10:00-10:30 AM (5th period)
October 30: Haunted Trail, 6:30 – 7:30 PM
October 30: Halloween Dance, 8:00-10:00 PM
November 1: Willamette University – School Representative Visit, 12:00-12:30 PM (6th period)
November 3: Reading Day for all grades
November 7: Daylight Saving Time ends
November 11: Veterans Day – NO SCHOOL
November 16: Virtual Admissions Event – 5:30 PM
November 24: Reading Day for all grades
November 25-26: Thanksgiving Break – NO SCHOOL