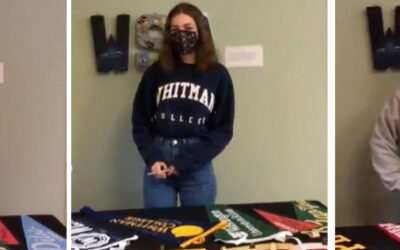 By Susan Trower. West Sound Academy seniors were on campus on May 17 for their last day of classes as WSA students. They also took time to make a special announcement to the school community.  Barrie Hillman, WSA Head of School,  had each senior come up to Baker Hall...
Important Documents & Forms
Click to download the 2021-2022 Academic Calendar.
Click to download the 2021-2022 Weekly Schedule Calendar
(Weeks marked as Period 1 or Period 4)
Click to download the 2021-2022
Daily Schedule
(schedules for Period 1 & Period 4 weeks)