Hawk Talk – November 5, 2021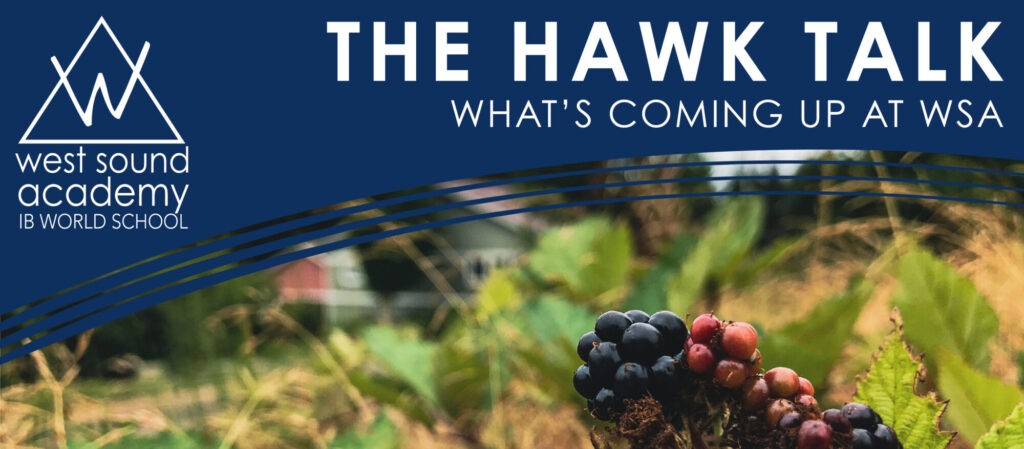 ---
The sixth and seventh graders added another layer to their Halloween costumes…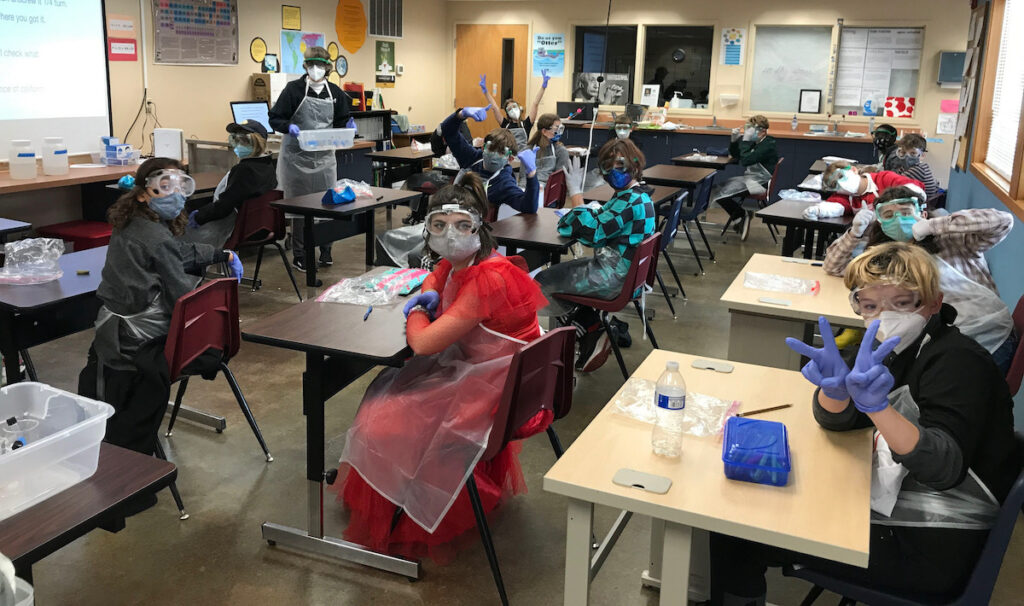 … donning safety gear so they could test local water samples for fecal coliform pollution. Karen Mattick's Marine Biology class is in the middle of the culminating project for the Eelgrass Beds Unit. They are working in teams to design and build models of recreational marinas that would protect eelgrass beds from, among other things, sewage pollution. This test was to look for sewage pollution around local marinas and start the conversation about ways to solve that problem in their marinas.
---
Stay home so we stay healthy.
Reminder – No student or staff person should attend school or work while they convey COVID symptoms, regardless of vaccine status and even with a negative test. We have the ability to test students on campus. Please reach out to Lisa and Ms. Freeman to schedule a test if you have concerns about symptoms or being a contact.
The state has updated the flowcharts for symptom screening, isolation, and quarantine. The latest DOH Symptom Decision Tree Checklist can be found on the WSA website HERE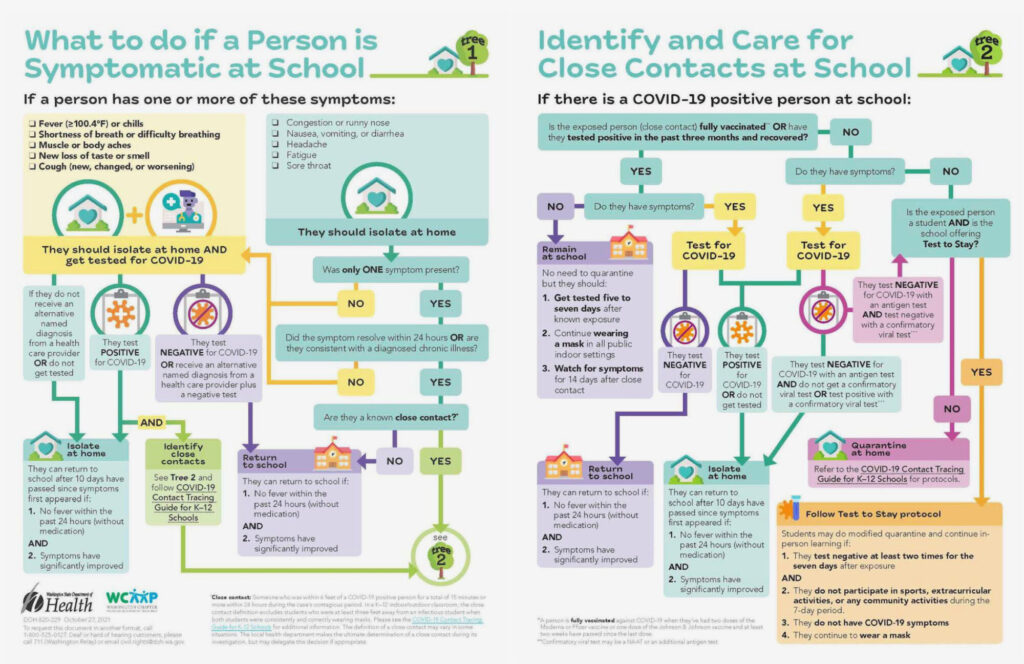 ---
We need testimonials!
Love your West Sound Academy experience?
Please fill out this form and tell us about it so that we can spread the word and let others know.
---
Every teacher and staff member shapes your child's educational journey.
After the first two months of school our daughter is a completely different student. Her confidence as a student has improved and she already feels at home in this community. Thank you for showing her how wonderful and supportive a learning environment can be! – New Parent
Teachers love, support and guide students throughout their time at West Sound Academy.  Your Annual Fund donation helps West Sound Academy attract and retain highly trained teachers through competitive salaries and enriching professional development. Support our teachers and make a gift today!


---
Did you know that WSA accepts gifts in the form of stocks, bonds, or mutual funds?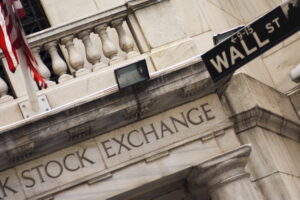 Making a gift of appreciated securities or mutual funds to West Sound Academy offers donors the chance to support the mission of our school while also realizing important tax benefits.
If you would like to transfer your appreciated assets, you can request our financial information
for gifting stock and work directly with your broker in order to make the transfer of your stocks.
---
A virtual Admissions Event is set for November 16.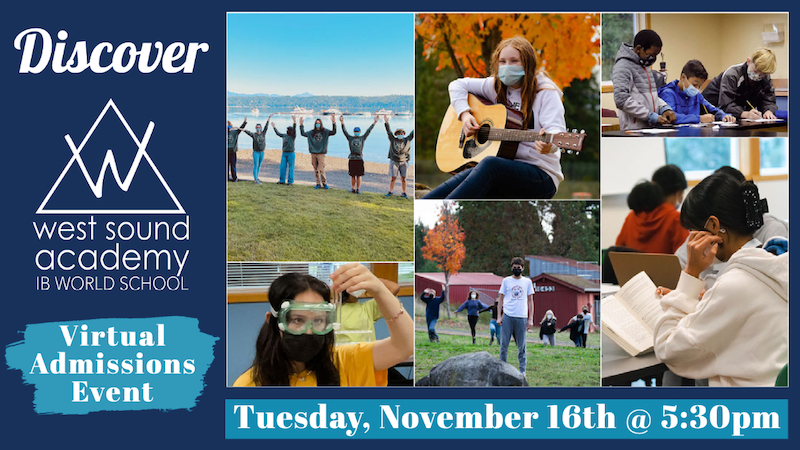 Know anyone interested in WSA? Tell them about our Virtual Admissions Event on November 16 for prospective middle and upper school families. They can discover the West Sound Academy experience as they hear from faculty, staff and current students and parents. Time: 5:30 PM. If they would like to attend, they can register for the event on our website here, or have them email Lisa Gsellman.
---
What is Googly Art?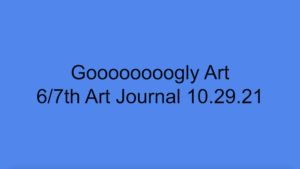 Miss Sara's 6th/7th grade art students paired up in teams of 2 or 3 and created some clever photography for the season. They are sharing it with you in this slide presentation. Enjoy!
---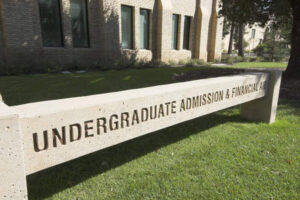 Student voices – Visits to WSA
We had 10 college representatives visit WSA this Fall! Some were virtual presentations, and some were in-person. Here's what a few students had to say about them:
"Presentations were useful because it gave me the opportunity to ask more specific questions."

"It's helpful to see a presenter rather than purely visiting the college website"

"I was able to compare colleges and programs, as well as learn more about specific schools. I got accepted to [college name], and I wouldn't have known about them if not for the presentation I attended."

"I really appreciate the visits, they taught me a lot about the college experience and what it will look like."
---
College Counselor: Alayna Garvin Email: agarvin@westsoundacademy.org or
collegecounselor@westsoundacademy.org
---
Raising Resilience hosts a Connections Cafe on body image and disordered eating on November 8 at 7 PM.
Join Raising Resilience guest speakers – Erin Earle, MA, LMHC; Emily Bell, MS, CN; Helen Burke (parent); & Lila Schroer (student) to learn about: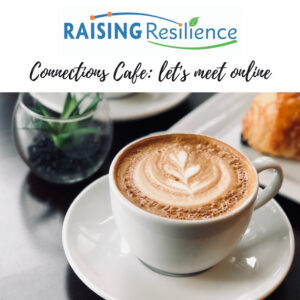 Misconceptions & Root Causes (who, what, why, etc.)
Contributing Factors & Red Flags (biological/ social & how sports & activities contribute)
Food Neutrality (creating a body positive environment @ home through language and actions)
Registrants will also hear from a student and a parent who have both walked this path and are willing to share what they found helpful vs. not helpful. The event is free but advance registration is required. Register here.
---
November 8 – 12 is a Period 1 week.
Periods 1, 2, 3 and 7 will meet on Monday, Wednesday and Friday. Periods 4, 5 and 6 will meet on Tuesday. Thursday is Veterans Day so there is NO SCHOOL.
---

Click these dates to find more information on the WSA events calendar.
November 7: Daylight Saving Time ends
November 11: Veterans Day – NO SCHOOL
November 16: Virtual Admissions Event – 5:30 PM
November 24: Reading Day for all grades
November 25-26: Thanksgiving Break – NO SCHOOL
December 7: Virtual Admissions Event – 5:30 PM
December 16: Knowledge Bowl Competition #1