Support, Exploration, Connection
Students are supported
WSA fosters a collaborative educational experience where the students, parents, faculty, and staff work as one cohesive unit supporting students finding and maintaining peace within themselves.
Students are organized in advisory groups under the guidance of two teachers who serves as the main points of contact with the student and the student's family. By helping students with goal setting, facilitating solutions to concerns, improving communication pathways, and supporting academic challenges, advisors work closely with students to make sure their experiences inside and outside the classroom are meaningful.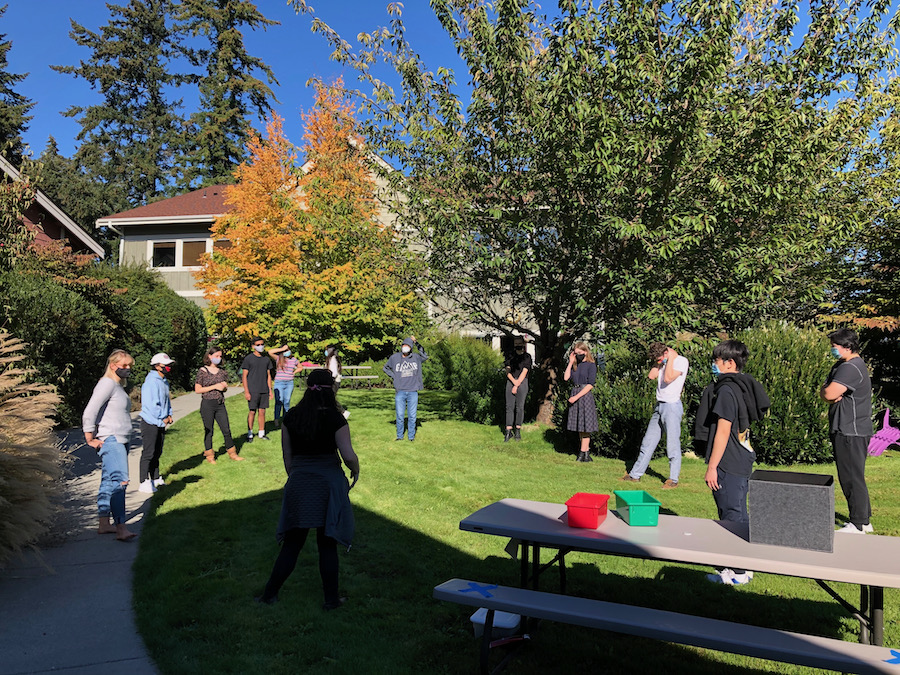 Students get to explore their interests
West Sound Academy fosters multi-age learning opportunities in co-curricular classes, June Term and academic courses, allowing grade groups to mix socially and foster mentorship between older and younger students.
Learning in the arts or STEM builds confidence and a greater understanding of personal interests. With this in mind, students are enrolled in two required co-curricular classes each semester, encouraging them to explore new forms of expression and collaboration. Some examples of these courses include: Visual Arts, Physical Education, Music, Robotics, Theatre, Photography, and Computer Science. June Term,  a three-week term at the end of the year where students engage in two block co-curricular classes for three weeks, provides another opportunity for students to explore their interests.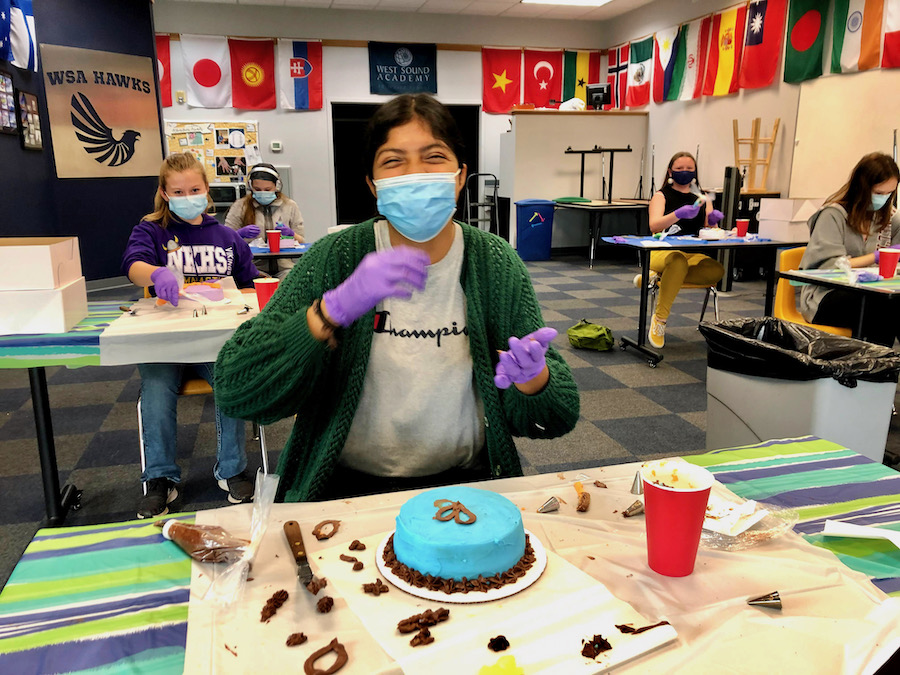 Students connect with the community
All students are required to plan and reflect upon extra-curricular and service learning done outside the classroom, such as team or individual sports, community theatre or arts, and volunteer work. CAS (Creativity, Activity, Service) learning is an essential part of a West Sound education.
Expectations are set at age-appropriate levels with activities mostly arranged for younger students while older students conduct their CAS work more independently.