The intellectually curious student can come to West Sound Academy for personal growth and to nurture their authentic self in a creative International Baccalaureate World School environment.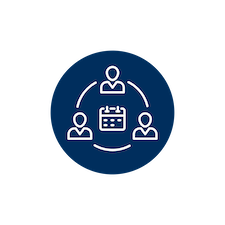 Discover the West Sound Academy experience as you hear from faculty, staff and current students and parents at a virtual admissions event.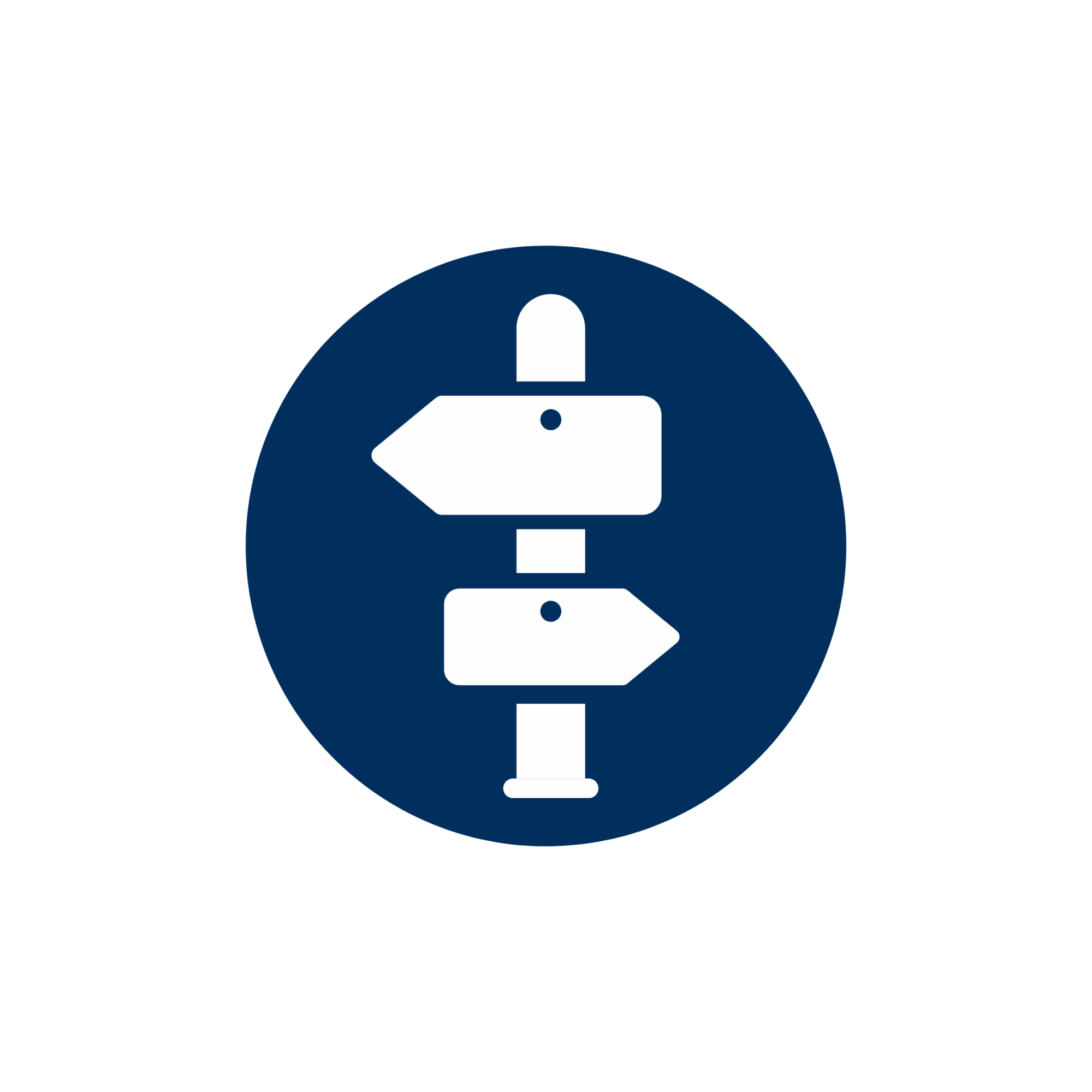 Come to campus for an individualized tour with an admissions representative and see West Sound Academy in action.
Due Dates
The application for the 2022-2023 school year opens on November 1. Completed applications are due by February 15. Applications are complete when all components have been received, including the Family Financial Worksheet.
Affording WSA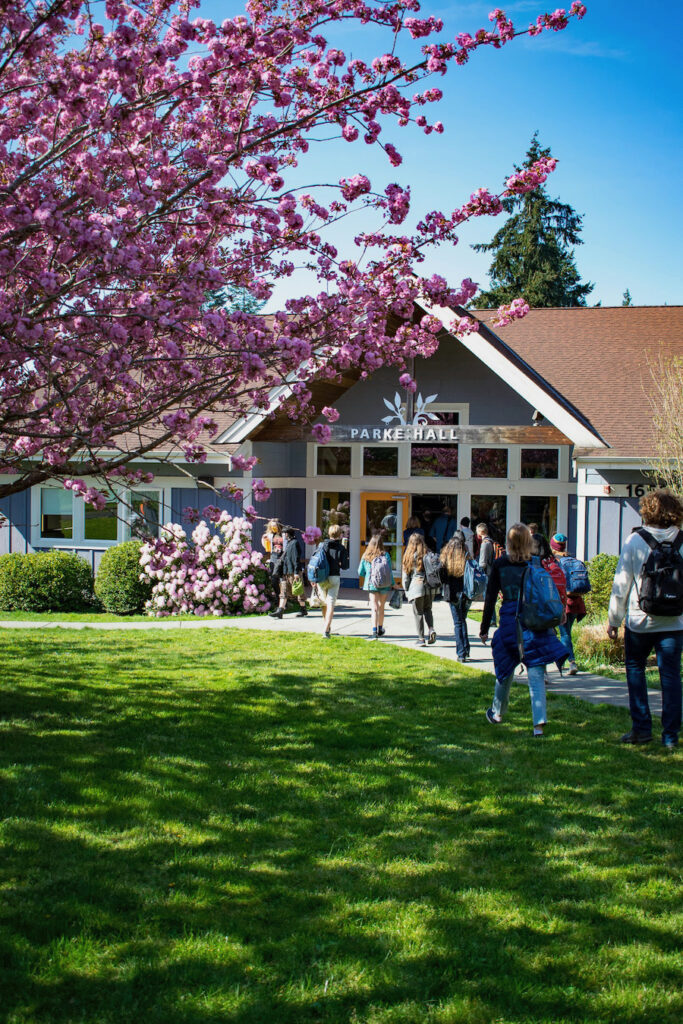 West Sound Academy is deeply committed to making our school affordable. It is our mission to graduate accomplished, creative, intellectually curious young adults prepared to contribute responsibly to the world, and we want to make that outstanding education available to all students.
Tuition and Value
Independent school education is a significant investment, but the return on that investment can be priceless. Attending a school where each child is appreciated, elevated, encouraged, and accepted in authentic ways – personally, emotionally, and academically – has a lasting impact. Graduates of West Sound Academy embark on the next phase of their journey with the skills and preparation to succeed in academics and life and appreciate the value of the education they received.
Sliding Scale Tuition
West Sound Academy uses a Sliding Scale Tuition Model (SST) for all current and new enrollees. West Sound Academy's Tuition Committee uses an annually set sliding scale to equitably assign tuition requirements to families based on their financial resources. A family's placement on the sliding scale is based on income, the number of enrolled children in a tuition-based school, and unusual expenses or circumstances.
For the 2021-2022 school year, the tuition range is from $4,195 to $23,500.
The SST model is designed to be equitable across all income levels and can support placement for families who self-select out by thinking they make too much money to qualify for traditional financial aid but too little to afford tuition. As such, we encourage all families to submit their Family Financial Worksheet regardless of income. Families who choose to waive the worksheet are opting for the maximum tuition rate of $23,500.
EASY APPLICATION
Families wanting to be placed on the sliding scale complete one simple form, the Family Financial Worksheet (FFW). This form is submitted to the school with the most recently filed tax return and W-2 for domestic students or bank statements for international students. See below for links to download the FFW forms – one for domestic, one for international.
Returning families who have already completed the FFW for the 2020-21 school year are not required to submit a new worksheet unless their income has gone up or down more than 10% in the reporting tax year or they anticipate a 10% change during the 2021-22 school year. They will be asked to submit a copy of their 2019 tax return and W-2s with their signed enrollment contract. These families who use their original FFW will be placed on the scale using the same multiplier formula as 2020-21 with the annual increase percentage applied.
Any family can submit an FFW for placement on the Sliding Scale even if they have not done so in prior years. All re-enrolling and new families are encouraged to keep a Family Financial Worksheet on file even if they believe their income will not qualify for placement on the scale.
WSA does not receive any federal or state funding and relies solely on tuition and program revenue and fundraising to operate.
STEPS FOR SLIDING SCALE PLACEMENT:
Step One: Complete the Family Financial Worksheet form in hard copy. A single form can be used for two-family households. If you do not wish to be considered for sliding scale tuition, please skip to the last page of the form and check the "Waiver" box.
Step Two: Submit backup documentation (W-2 for domestic students or bank statements for international students.) In the interest of security, we prefer that the FFW and backup materials are provided to the Business Office in hardcopy form. Please contact the school if you need to discuss alternative ways of submitting these materials. The hardcopies of the backup materials will be professionally destroyed after placement for security reasons.
Step three: Upon receipt of the enrollment contract and tuition schedule, families can sign the tuition schedule or can appeal their placement using the appeal form.
DUE DATES
West Sound Academy has a rolling admission process for the 2021-2022 school year. Applications will be considered when all components have been received, including the Family Financial Worksheet.  See Apply Online for information on West Sound Academy's online admissions process.
SUBSEQUENT YEARS OF ENROLLMENT
In each subsequent year of enrollment, families on the scale will only have to submit updated tax returns and W-2's every year and will not have to complete the FFW again. However, if their financial circumstances change, any family can always opt to complete the FFW for new sliding scale placement if they submit the worksheet by the appropriate due date.
FAMILY FINANCIAL WORKSHEET FORMS
Transportation
West Sound Academy has transportation services to some areas. Currently, the school runs a pick-up and drop-off shuttle to Bainbridge Island and Jefferson County. Families from other areas are encouraged to arrange carpools. We provide information to assist parents in making these carpool connections.
Shuttle Service
Families register their student for shuttle service in the spring of the year prior. It is a first-come, first-served registration process. There is a monthly fee billed for a guaranteed seat and families must pay it whether they use it or not.
Bainbridge Van Service
Pick-up and Drop-off:
Bainbridge First Baptist Church
Jefferson County Van Service
Pick-up:
Pt Townsend Safeway, Chimacum Farm Stand, Hwy 104 Fire Station
Drop-off:
Beaver Valley Road Information Station, Chimacum Farm Stand, Pt. Townsend Safeway
FAQ (Frequently Asked Questions)
Does my student need a lunch each day?
WSA students either opt to bring a bag lunch to school or order hot lunch.
Parents create lunch orders through the school management system, FACTS, and costs are billed monthly.
 Microwaves and hot water kettles are available to use.
Students who forget lunch can get a "Forgotten Lunch" at the front desk for a minimal charge that is billed to their account. Forgotten Lunch should not be considered a daily resource.
Does my student need a laptop?
Students are required to bring their own laptop to school each day. They choose their own preferred device (Bring Your Own Device).
If circumstances are such that a student does not have a laptop, West Sound Academy has some laptops and desktop computers available for students to use at school.
Wireless Internet is available on campus.
Laptops will need to be compatible with US Systems (ask your salesperson) and have wireless capabilities.
What is required for vaccines?
WSA requires all students to abide by Washington State Law when it comes to vaccines.
The law prohibits the personal exemption from the Measles, Mumps and Rubella (MMR) vaccine and only allows a medical or religious exemption.
WSA will not allow a student to attend school unless all vaccine paperwork is properly submitted each year.
WSA is a welcoming community!
Our non-discrimination policy: West Sound Academy admits students of any race, color, national and ethnic origin to all the rights, privileges, programs, and activities generally accorded or made available by the school. It does not discriminate on the basis of race, color, national or ethnic origin, religion, disability, gender, gender identity, sexual preference, or any other protected classification under State, Federal or Local Law in administration of its education policies, admissions policies, scholarship, loan programs and athletic or any other school-administered program.