All West Sound Academy students participate in community service.
Students in 6th through 10th grades are expected to complete Service as Action activities through the school year, reflecting upon those activities and showing evidence of their participation. Students in 11th and 12th grades are expected to investigate, plan, take action, and reflect on a Creativity, Activity and Service (CAS) project - a program of experiential learning that is part of the core of the International Baccalaureate Diploma Programme.
What is Service As Action?
Action is learning by doing and experiencing. Service is part of action and it is where IB learners strive to be caring members of the local and global community, by demonstrating personal commitment to services that make a difference to the lives of others and the environment. One component of the International Baccalaureate Middle Years Programme (MYP) is called Service as Action. This is our students' opportunity to take their service outside of the school building and move into action in the community. Action will be different from student to student and from context to context. It will allow and teach the students to feel empathy towards others, make small scale changes to behavior, take physical action, and to have an opportunity to persuade people in more influential positions to act. The IB has outlined learning outcomes that are the goals of Service as Action.
The emphasis is on:
Developing community awareness and concern
Learning to balance social, academic, and recreational avenues in life while maintaining a healthy lifestyle
Becoming independent
Developing the skills needed to make an effective contribution to society including personal reflection, resilience and working collaboratively.
Each grade level has a specific number of projects or activities they are required to complete over the course of the academic year.
T

hrough the

S

ervice

A

s

A

ction projects, students experience the responsibility of completing a significant piece of work over an extended period of time.

Each student in grades 6th - 10th is required to complete the following Service As Action projects/activities:

In Advisory - 
Each student will complete at least 2 activities as an individual that benefit the community.

Each student will complete at least 2 activities as a member of a small group project that benefits the community.
Community is defined as: 
school community

wider community

global community.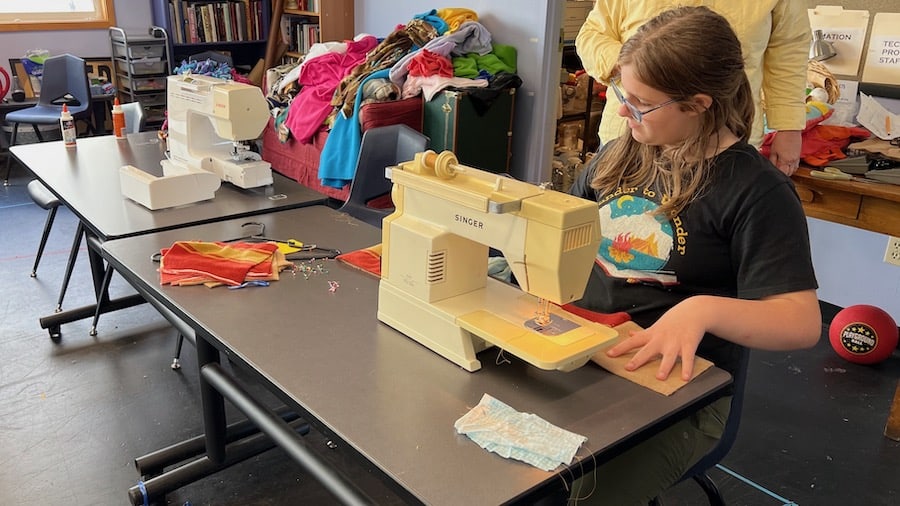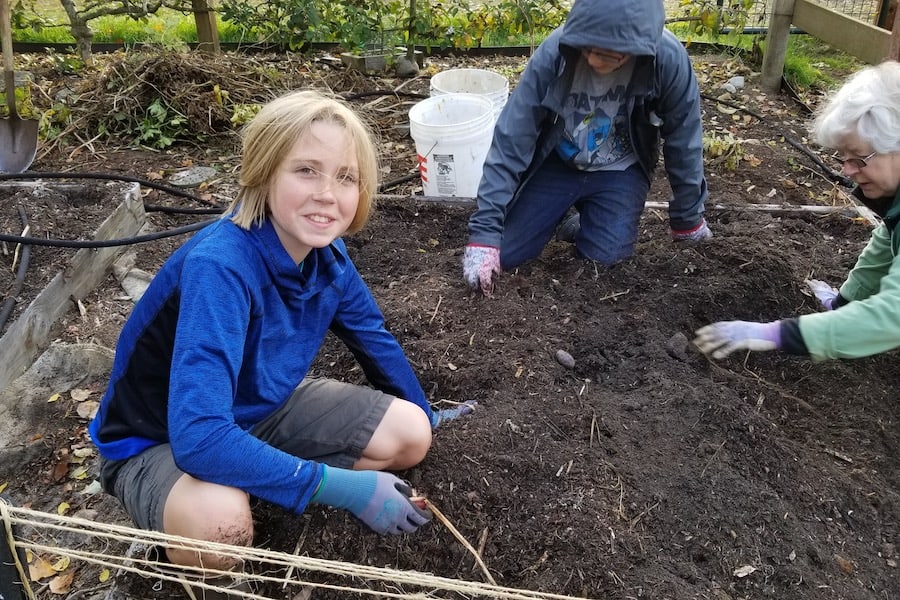 In each GRADE LEVEL Group, students will collaborate with their peers to complete the following -
One community event, that is a SOCIAL event for the whole school and will happen during the school day.
One community event that is Global in theme or focus for the whole school
Please note: The grade level projects cannot be counted as your Advisory SAA Requirements.
The Grade Level Global Themes & Focus
6th Grade ~ Children's Rights<
7th Grade ~ Equity and Equality
8th Grade ~ Conflict Resolution
9th Grade ~ Environmental Issues
10th Grade ~ Global Sustainability
Overall, ALL Service as Action activities must:
Meet at least one of the seven learning outcomes
Address a need within a community
Involve interaction with people
Involve reflection on the outcomes and personal learning
Have a level of commitment
General Requirements for An Activity
Students who join the school after the start of the academic year should discuss with the Service as Action coordinator how many activities they must complete.
Each Service as Action activity must address a different Learning Outcome.
Students who continue their SAA from previous years must show significant development and addresses a different Learning Outcome.
Students who do not meet the minimum requirements for Service as Action Activities during the academic year will not progress to the next year of the school.
For each activity a student does out of school, they must find a Supervisor. This supervisor will confirm that the student has completed the activity and has attended the activities. This could be the person you are providing the service for.
Students must submit evidence to support their completion of the activity. These can be in written form, photos, and/or videos. There should be evidence of reflection and/ or planning before the activity has been completed (during the process).
Students must complete a final reflection/evaluation once their activity is completed. After this final reflection, students must ask their mentors to complete the activity SAA is an ongoing process and not just the minimum of three requirements. The ongoing process is shown when students work on their SAA throughout the year and do not just finish their SAA requirements at the end of the year.
If students have not shown an ongoing process in their SAA portfolio, they must do an extra SAA activity at the end of the year, such as helping the caretakers with removing all the blue tag/sticky tape off the wall.
The Service as Action projects are student-centered and age-appropriate, and they enable students to engage in practical explorations through a cycle of inquiry, action and reflection. These projects help students to develop the attributes of the IB learner profile; provide students with an essential opportunity to demonstrate ATL skills developed through the coursework; and foster the development of independent, lifelong learners.
For more information and resources visit the WSA Service as Action website.
11th and 12th grades only
Creativity, activity, service (CAS) is an integral part of the International Baccalaureate Diploma Programme and student life at WSA.
Developing a commitment to community is fundamental to a West Sound Academy education at all grade levels. 11th or 12th grade IB Diploma Candidate students participate in activities that inspire learning, encourage a healthy lifestyle and/or give back to the community.
The three strands of CAS, often interwoven within any single endeavor, are as follows:
Creativity:
Engaging in enterprises that involve creative thinking, learning new skills, experiencing culture or other ventures that involve creative thinking in the design and implementation of service projects.
Action:
Physical exertion contributing to a healthy lifestyle, not only from participation in individual and team sports but also when taking part in expeditions and in local or international projects.
Service:
An unpaid and voluntary exchange that has a learning benefit for the student. The rights, dignity, and autonomy of all those involved are respected.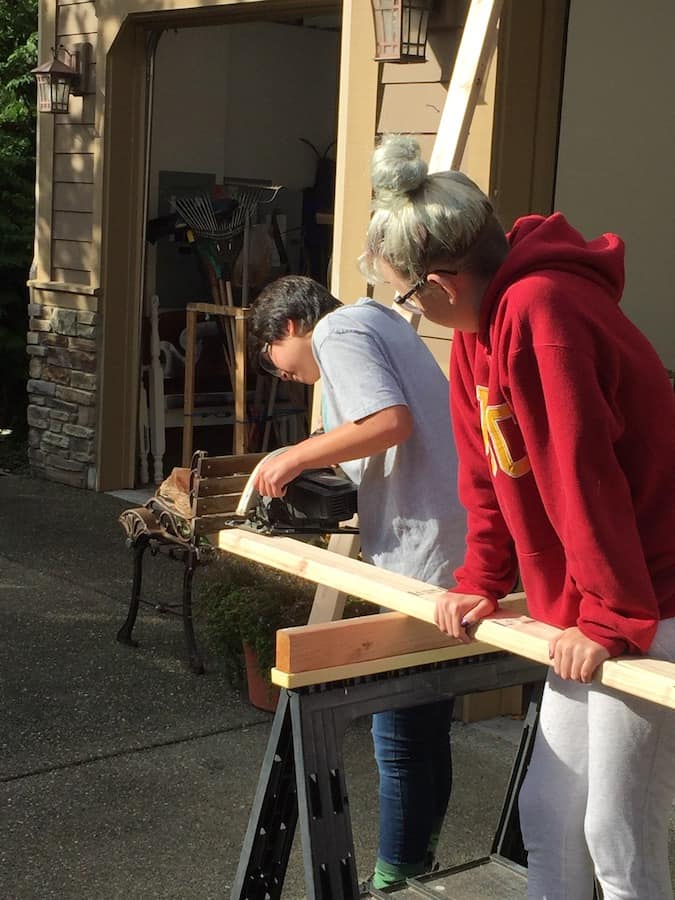 CAS projects must involve:
Real, purposeful endeavors, with significant outcomes
Personal challenge—tasks must extend the student and be achievable in scope
Thoughtful consideration, such as planning, reviewing progress, reporting and reflection
Students are expected to reflect on their experiences and be able to articulate or demonstrate learning outcomes that resulted from having participated in the projects. It is the experience and reflection upon the experience that counts; this is not merely an exercise in logging hours. By discussing their CAS work with their Advisor and fellow students, the Advisor helps the student to document their experiences and growth.
For more information and resources visit the WSA CAS website.