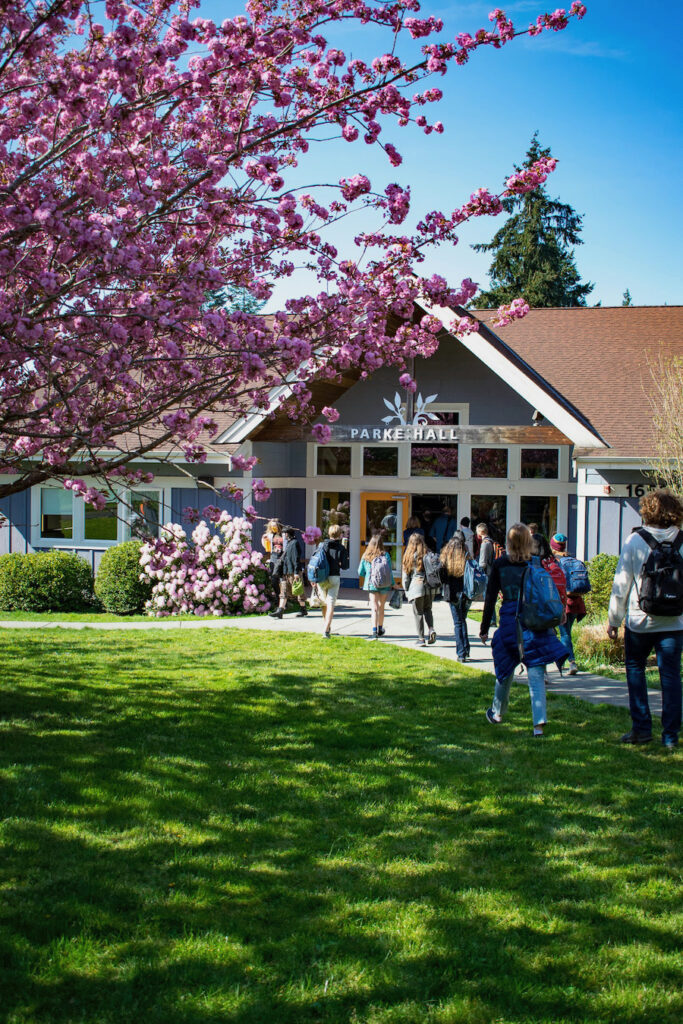 We believe that we have the best students here at West Sound Academy!
Sliding Scale Tuition Model
We are thankful to all the families who entrust their child's educational journey to us.  We are committed to providing a top-notch education that will continue to support and nourish each student throughout the rest of their lives.  In return, we hope that each child leaves their own unique and lasting imprint at West Sound Academy, long after they graduate.
When considering West Sound Academy for your child, please know that we serve a wide range of economically diverse families and that tuition rates here typically fall below the average cost for independent schools in Washington State.  We do not offer traditional scholarships or financial aid, nor do we conform to a "one-size fits all" tuition model.  Instead, we have chosen to mindfully consider the realistic financial circumstances of each individual family and to arrive at a reasonable, and affordable price point, which will allow West Sound Academy to benefit from the unique presence of your child.
We encourage prospective families whose children have a genuine desire to learn, to fill out the confidential Family Financial Worksheet, and again, we offer our thanks to you for trusting our integrity, in this and all other matters.
Easy Application
Families wanting to be placed on the sliding scale complete one simple form, the Family Financial Worksheet 2023-2024 (FFW). This form is submitted to the school with the most recently filed tax return and W-2 for domestic students or bank statements for international students.
The Sliding Scale Tuition model is designed to be equitable across all income levels and make tuition for West Sound Academy accessible to families. As such, we encourage all families to submit their Family Financial Worksheet 2023-2024 (FFW)regardless of income. Families who choose to waive the worksheet are opting for the maximum tuition rate.
Any family can submit a Family Financial Worksheet for placement on the Sliding Scale even if they have not done so in prior years.
 WSA does not receive any federal or state funding and relies solely on tuition, program revenue, and fundraising to operate.
Due Dates
The deadline for applications for the 2023-2024 school year is February 15, 2023. Applications are complete when all components have been received, including the Family Financial Worksheet.