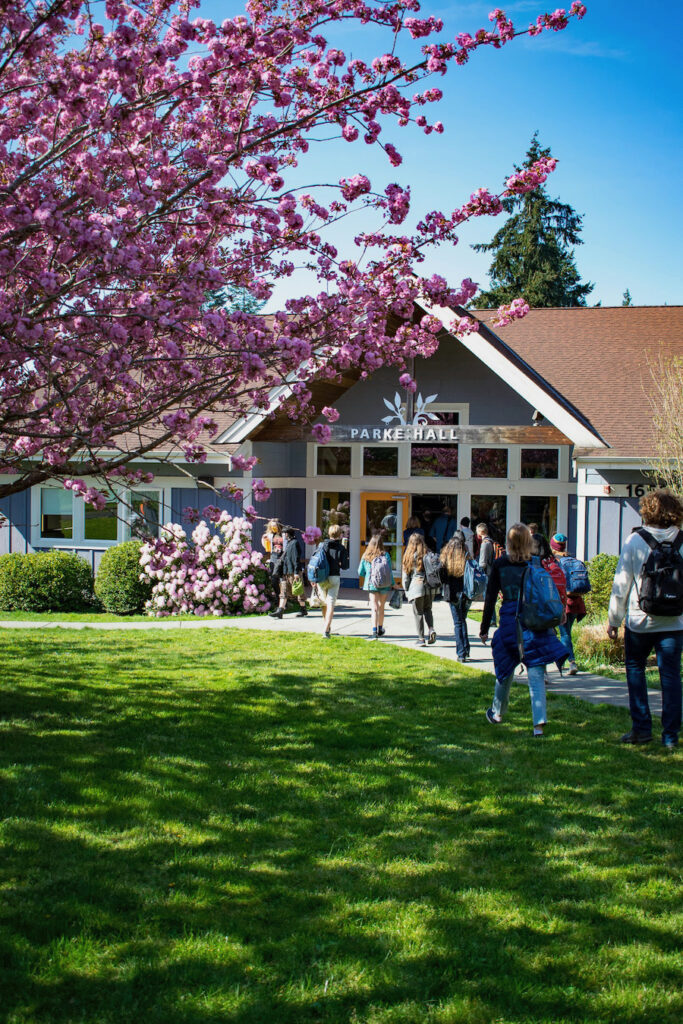 West Sound Academy's mission is to support students along an engaging educational journey where they can ignite their unique spark and learn to use it to make a positive impact in the world. We work to ensure this outstanding education is equitably accessible to all students in our geographic area.
Tuition and Value
Independent school education is a significant investment, but the return on that investment can be priceless. Attending a school where each child is appreciated, elevated, encouraged, and accepted in authentic ways – personally, emotionally, and academically – has a lasting impact. Graduates of West Sound Academy embark on the next phase of their journey with the skills and preparation to succeed in academics and life with a continued appreciation for the valuable education they received.
Sliding Scale Tuition
West Sound Academy uses a Sliding Scale Tuition Model (SST) for all current and new enrollees. West Sound Academy's Board of Trustees sets the sliding scale annually to equitably assign tuition requirements to families based on their financial resources. A family's placement on the sliding scale is based on income, the number of enrolled children in a tuition-based school, and unusual expenses or circumstances.
For the 2022-2023 school year, the maximum tuition is $25,500.
Easy Application
Families wanting to be placed on the sliding scale complete one simple form, the Family Financial Worksheet 2022-2023 (FFW). This form is submitted to the school with the most recently filed tax return and W-2 for domestic students or bank statements for international students.
The SST model is designed to be equitable across all income levels and make tuition for West Sound Academy accessible to families. As such, we encourage all families to submit their Family Financial Worksheet (FFW) regardless of income. Families who choose to waive the worksheet are opting for the maximum tuition rate of $25,500.
Any family can submit an FFW for placement on the Sliding Scale even if they have not done so in prior years.
 WSA does not receive any federal or state funding and relies solely on tuition, program revenue, and fundraising to operate.
Due Dates
All application components, including the Family Financial Worksheet 2022-2023 (FFW) are due by February 15, 2022. See Apply Online for information on West Sound Academy's online admissions process.
Subsequent Years of Enrollment
Returning families who have already completed the FFW for a previous school year are not required to submit a new worksheet unless their income has gone up or down more than 10% in the reporting tax year or they anticipate a 10% change during the current school year. Families who use their original FFW will be placed on the scale using the original multiplier on the current tuition.
Family Financial Worksheet Form