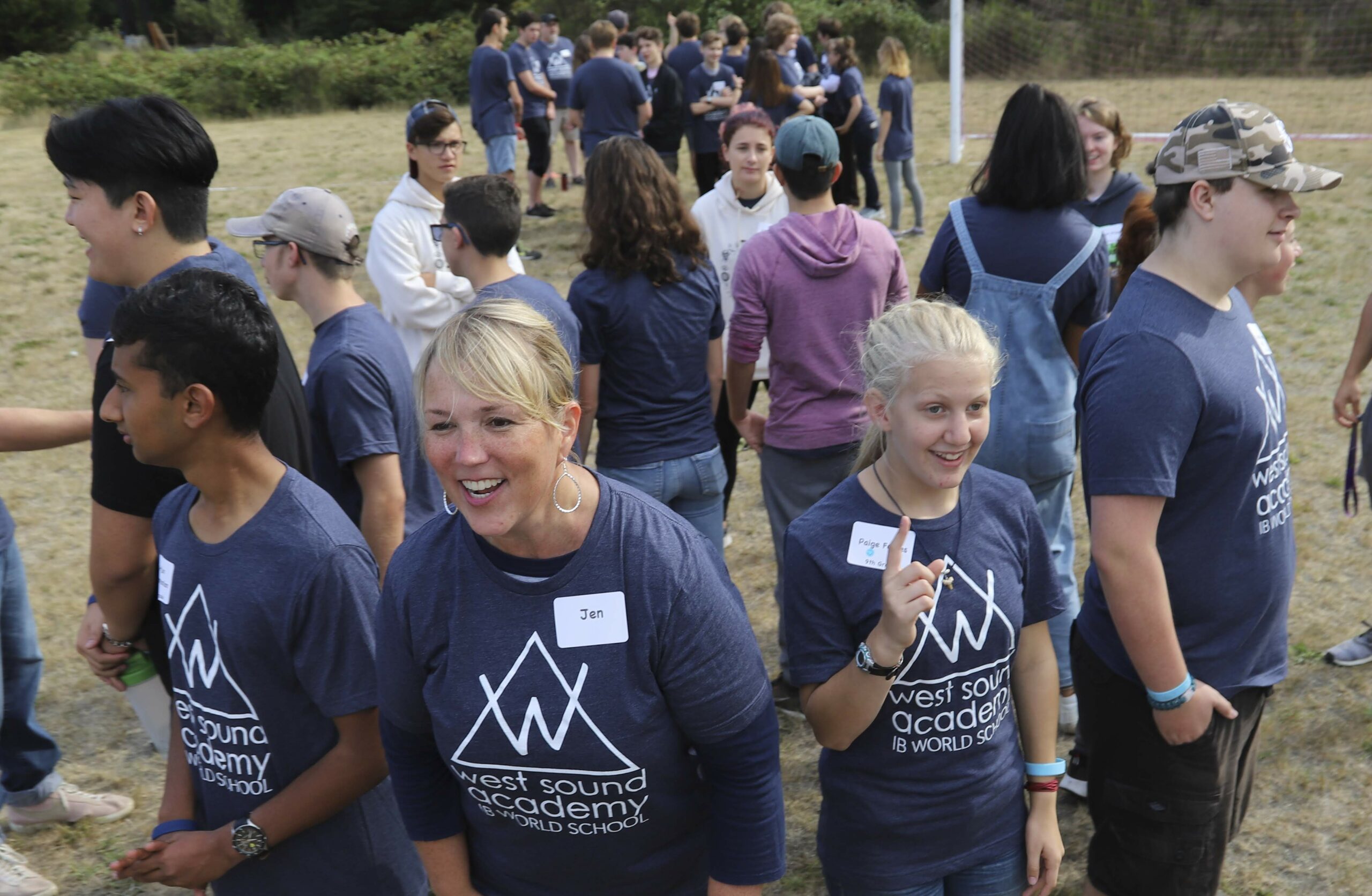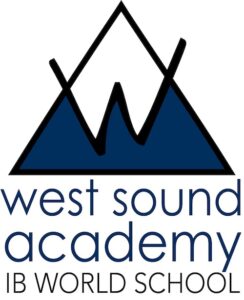 It's a new school year and WSA is kicking it off with lots of new things! The most exciting change is our new logo, designed by our very own Front Desk Coordinator, Brandie Robbins.   The logo captures the essence of a student's experience as a student. The logo explained:
The mountain is a powerful metaphor for the many pinnacles that WSA teachers curate for students to approach and ascend, ultimately leading to their next journey after high school. The W is deliberately free-form to symbolize that children are the center of our focus but also reminiscent of two arms creating a safety net of sorts as students climb to their pinnacles. The faculty and staff hold out their arms in order to demonstrate support during the risk-taking that students must embrace in order to find greater achievement.
In tandem with a new logo will be the launch of a new website that shares information for the school in a clean and contemporary visual manner. Keep an eye out for the new "Hawk's Nest" link on the website where parents and students will be able to easily find all the relevant day-to-day information needed in one easy to find place. The website should be launched in late October in order to allow us time to learn the various processes involved in site management.
Last spring, WSA was able to raise money through the Kitsap Great Give to purchase new furniture for the entry areas of our buildings as well as a few pieces outside too. Each lobby has new seating or standing tables that allow for easy collaboration and socializing. Charging stations are also available in the classroom buildings and both Ryan and Parke now have printers accessible in the lobbies. Additionally, thanks to a grant from the Seattle Foundation, we also have stylish and comfy new "working" chairs in the library and for our in-house school counselor to use for meetings.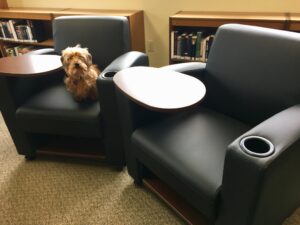 Thanks to the hard work of Josh Pippinger and Mark Henry, father and grandfather of Ethan Henry-Pippinger, our unpaved driveway areas have gotten a new gravel and smooth grade. While the bulldozer was on site, a new "flat spot" was created just behind the PE shed for recess and outdoor play. Finally, Josh created a looped trail in the pastures above and below the soccer field to allow for even more outdoor adventures.
Joe was busy all summer making old things new again! He installed new vinyl flooring in Ryan 1 so sixth and seventh graders can more easily work on projects. He rearranged locker configurations and painted an accent wall in Karen's classroom. He re-painted the gallery and added new magnetic sheets to create easy options for hanging artwork. Joe also re-built the ga-ga pit with recycled fencing and a dash of creativity.
Making something new out of something old, Sam Abraham '20 and Noah Moosmiller '20 along with some extra help from parent, Jason Moosmiller, constructed a stage at the amphitheater from old materials once used for the Listen To Your Art stage as their CAS project. Another CAS project led by Julie Hillman '20 was to re-organize the prop closet used for WSA Theatre productions. With the help of Emily Bradford '20, these two seniors are also creating a digital catalog of the major costumes.
We have a new teacher too! Please welcome Anna Solovyev. And, of course, we welcomed a new future WSA student this summer: Thomas Freeman, born to Associate Head of School, Catherine Freeman in July.
Despite all the new, what remains a constant at WSA is our commitment to our students to provide a school where they are known as individuals and experience meaningful learning opportunities and purposeful engagement with the world around them.