WSA's Class of 2022 graduates and celebrates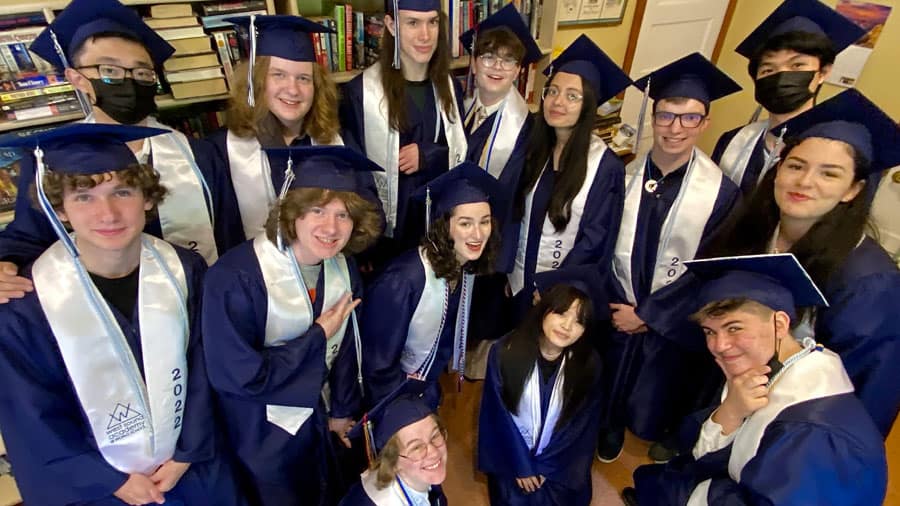 The Indianola Clubhouse has been the venue for numerous West Sound Academy dances and music concerts in the past.  On May 28, the clubhouse doors were opened for a day of graduation and celebration - the school's 21st annual commencement. School faculty and staff and many family, friends, and fellow students came to share the afternoon with the Class of 2022. Catherine Freeman, West Sound Academy Head of School, welcomed everyone who had come to share in the celebration. Freeman acknowledged that this particular class had experienced an especially difficult journey to get to the graduation stage.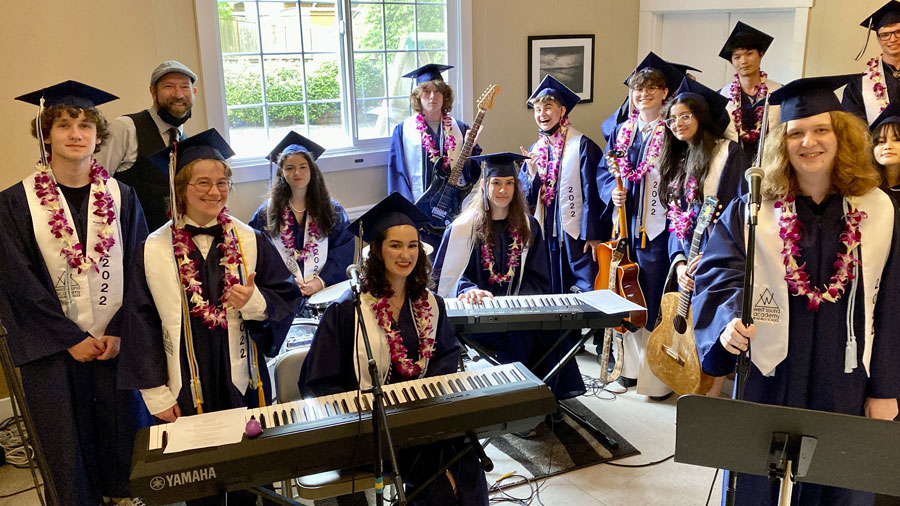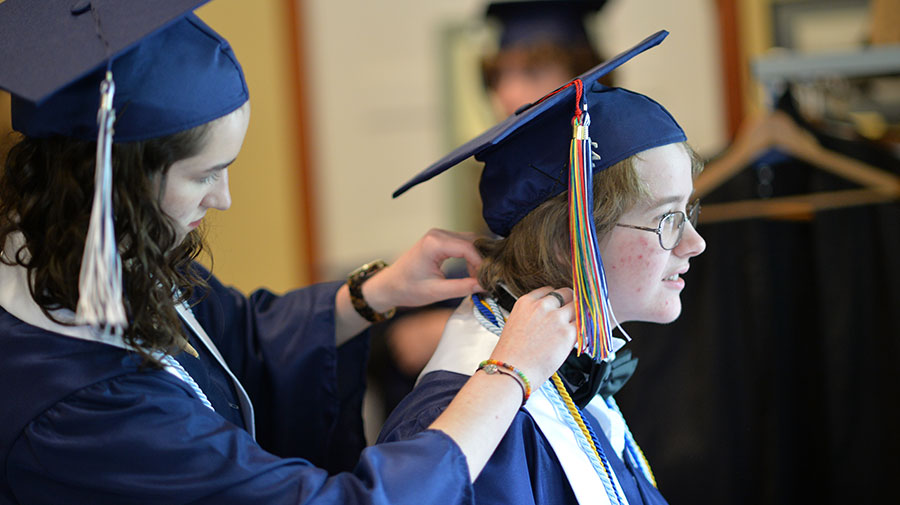 Speaking directly to the class, Freeman said, "You have had to exercise determination and grit to get to this place. In addition to the "normal" high school trials and tribulations, you have survived lockdowns, isolations, quarantines, and online school. Engaging in the IB classwork is always challenging. Doing that level of rigorous classwork even partially online is even more so." She added, "Today we are celebrating that you made it. That you did it. That you got here. You have overcome challenges and you have succeeded. Knowing that I want to encourage you to trust in yourself that you can overcome and you can succeed again in the future."
Freeman said that the commencement was a day to acknowledge the achievements of the graduates, but that it was important to recognize those who supported them in their personal and educational journeys. Freeman called out family members, the school's founders, Dr. Gordon Parke and Dr. Ed Frodel, and WSA board members for special appreciation. Lisa Gsellman, retiring after fifteen years of service to the school, was recognized by Freeman and the Board of Trustees for her "magical ability to connect with students and be a support for them through their school experience."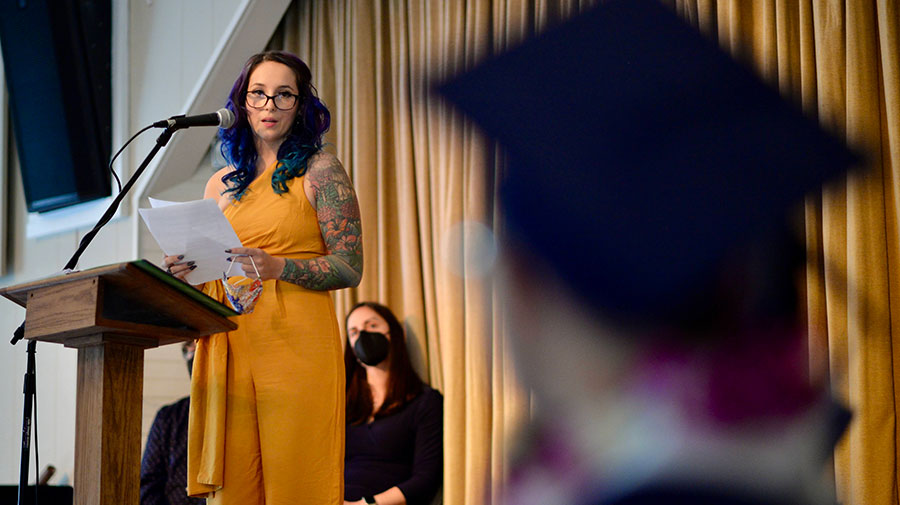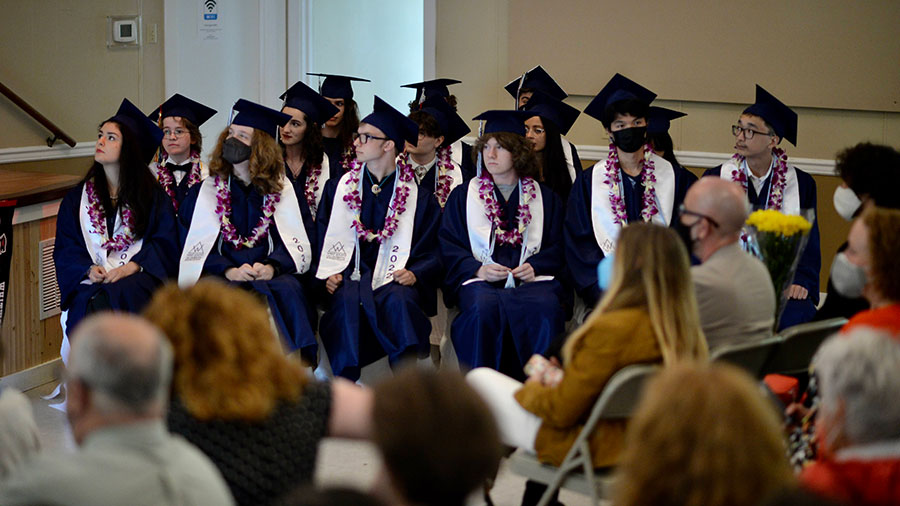 Mark Phelan, Board Chair, then introduced Madeline Pratt, the commencement speaker. After graduating from the University of Washington, Pratt become a sales, marketing, and business development leader in the tech industry, then left to launch her own company, Fearless Foundry, a creative consulting agency that supports clients from around the globe. Pratt is a unique 'first' for West Sound Academy commencement ceremonies: the first WSA graduate to deliver an address to a group of graduating seniors!
Pratt used her experience as a member of WSA's Class of 2008 to speak directly to the Class of 2022. She, like the fourteen members of the current class, had challenging academic coursework, along with opportunities for personal growth and creative experiences, during her time at West Sound Academy. She urged the graduates to not be surprised or deterred by obstacles and difficulties that they will meet in the future, and know that they will be able to meet any challenges they may face.
The next part of the program was the graduates' opportunity to each give their own speech: "The Last Word" - a West Sound tradition. Freeman introduced each graduate with a word and a definition, matching each person with the word that best characterized their personality and disposition. The graduates expressed gratitude to those who had helped them along the way: teachers, parents, and other family and friends. They all had words of encouragement and respect for their fellow members of the Class of 2022. "I think we all have to come to face farewell at some point. And that is normal," said DingZhi Zhang. "Beyond this weird feeling of leaving one place, I foresee something richer in its meaning. That the future is in our hands now. We, the 2022 graduates, will take on our journeys to an entirely new place, meet new people, and keep growing. And that's wonderful."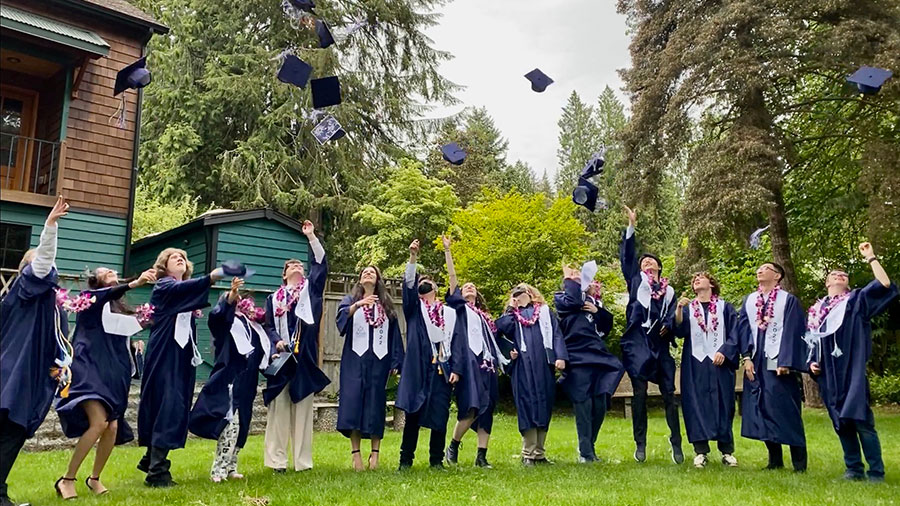 A music ensemble made up of the entire senior class, directed by Paul Burback, performed "Heroes" by David Bowie - the students' last performance as West Sound musicians. Freeman and Eric Bright, West Sound Academy history teacher, then came back to the podium. One by one, each graduate waited for Bright to call their name, then walked up to the stage to receive their diploma from Freeman – then paused to look at the graduation photographer. Smiles all around!
Freeman presented the graduates to the community, then directed them to move the tassels on their mortarboards from the right to the left. These newly-minted WSA alumni marched and danced out to the tune of We Didn't Start the Fire, by Billy Joel, followed by faculty and guest. Everyone left the clubhouse, then walked to a park across the street where the graduates tossed their caps into the air and celebrated with family and friends.
Congratulations, Class of 2022!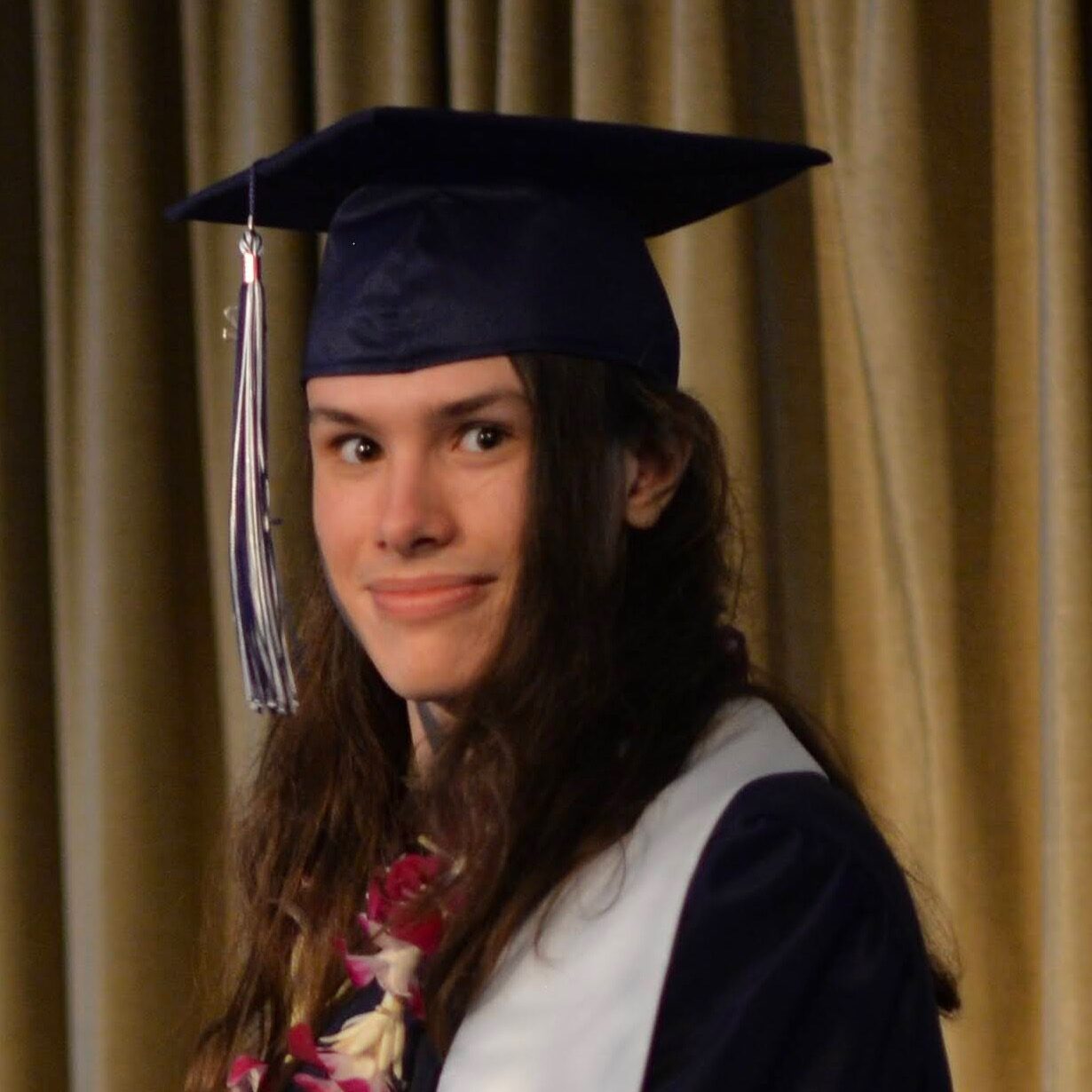 Noah Clark
Noah Clark is an International Baccalaureate Diploma Candidate.
Parents: David Clark and Rebecca Boldin of Bainbridge Island
Noah will be attending the University of Washington.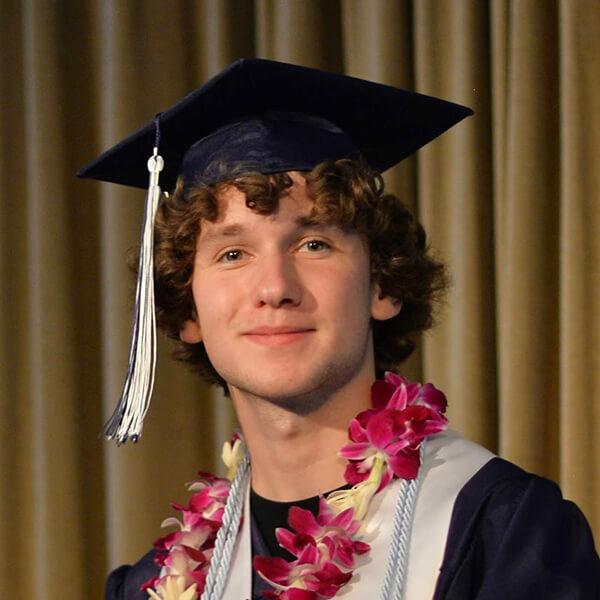 Samuel Hopper
Samuel Hopper is an International Baccalaureate Diploma Candidate.
Parents: Andy Hopper of Bothell and Janelle Hopper of Hansville
Samuel will be attending Gonzaga University.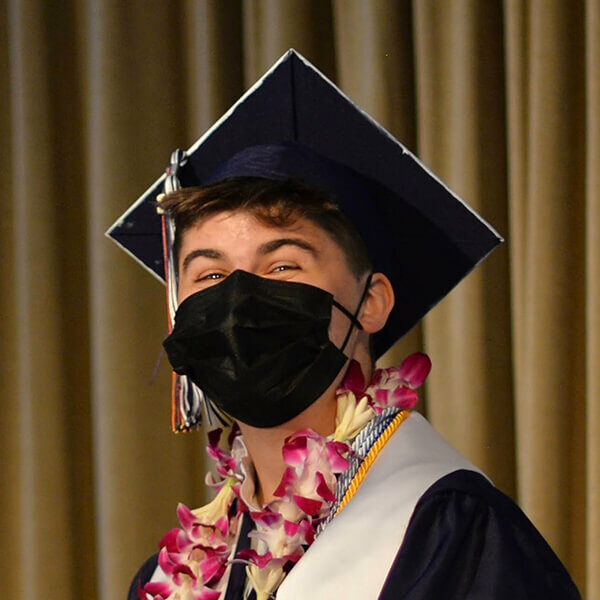 Benji Johnson
Benji Johnson is an International Baccalaureate Diploma Candidate.
Parents: Jeff and Julie Johnson of Poulsbo
Benji will be attending the University of Washington.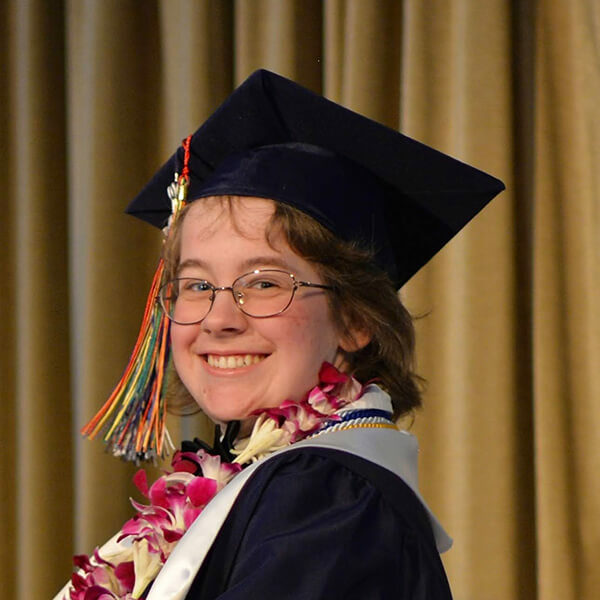 Lars Love
Lars Love is an International Baccalaureate Diploma Candidate.
Parent: Wendy Love of Kingston
Lars will be attending Pacific Lutheran University.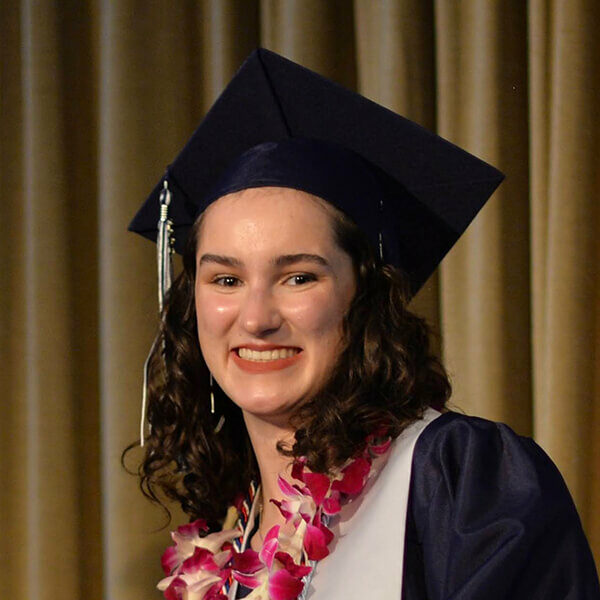 Olivia Morningstar
Olivia Morningstar is an International Baccalaureate Diploma Candidate.
Parents: Brian Morningstar and Anne Kearson of Port Townsend
Olivia will be attending Smith College.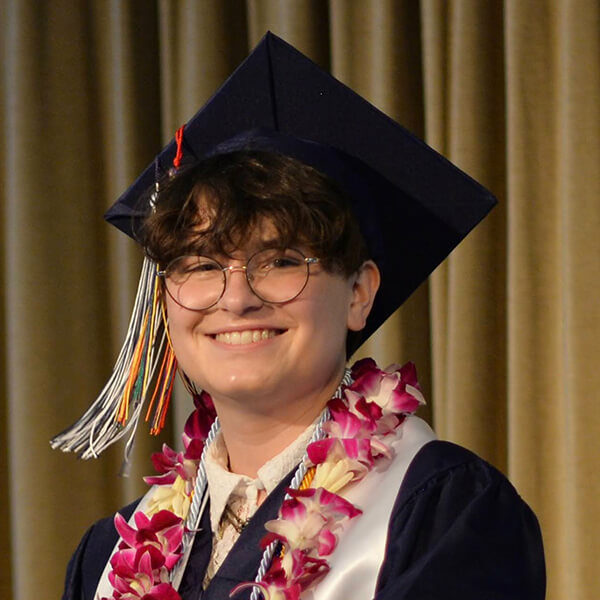 Ezra Osburn
Ezra Osburn is an International Baccalaureate Diploma Candidate.
Parents: Todd and Jennifer Osburn of Bainbridge Island
Ezra will be attending Northwestern University.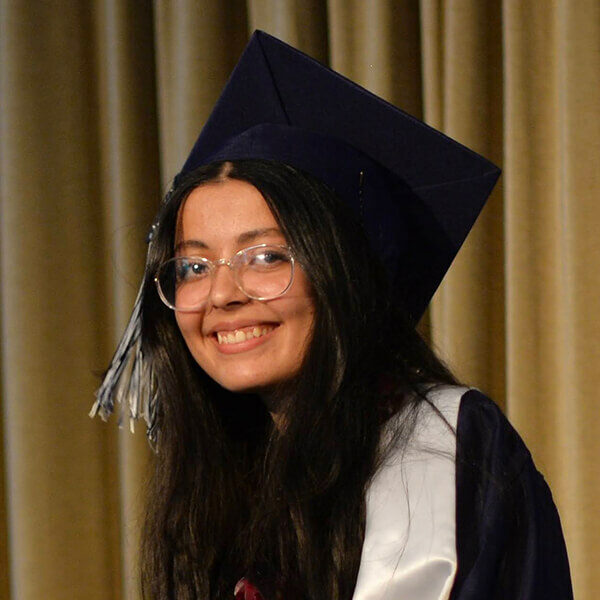 Zaineb Romdhani
Zaineb Romdhani is an international student from Tunisia.
Zaineb will be going home to finish high school.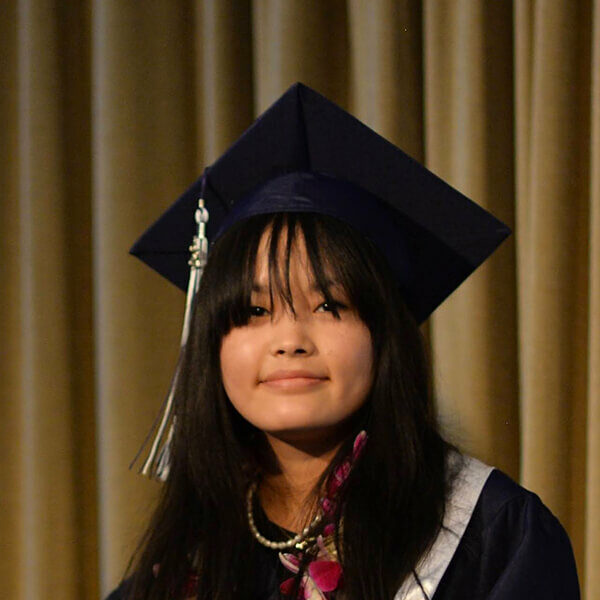 Dolma Sherpa
Dolma Sherpa is an International Baccalaureate Course Student.
Parents: Tony Datillo and Bridget Young of Indianola
Dolma will be attending the University of Portland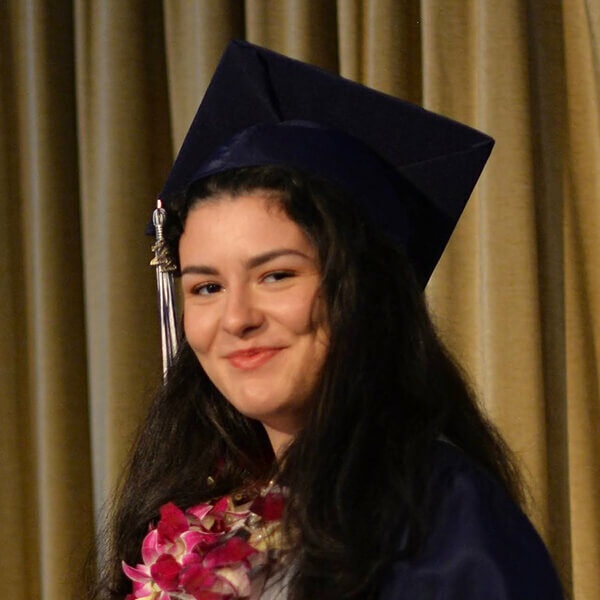 Bojana Šuković
Bojana Šuković is an international student from Montenegro.
Parents: Petar and Dragana Šuković
Bojana will be returning home and attending university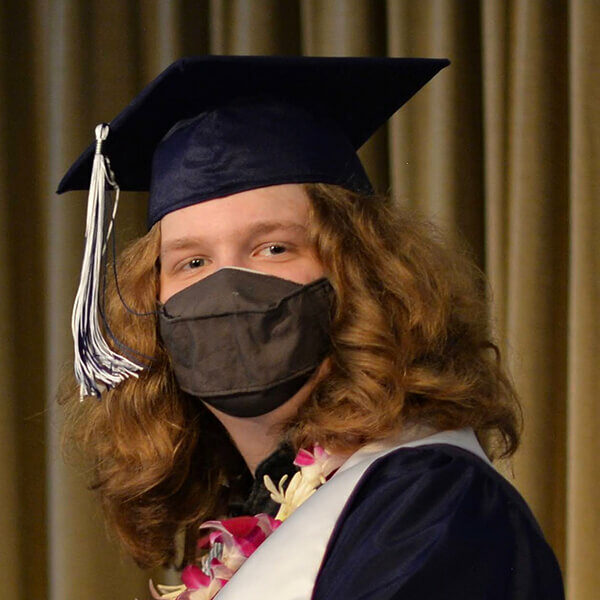 Deacon Tait
Deacon Tait is an International Baccalaureate Diploma Candidate.
Parents: Richard Tait and Karen Fries of Bainbridge Island
Deacon will be attending Reed College.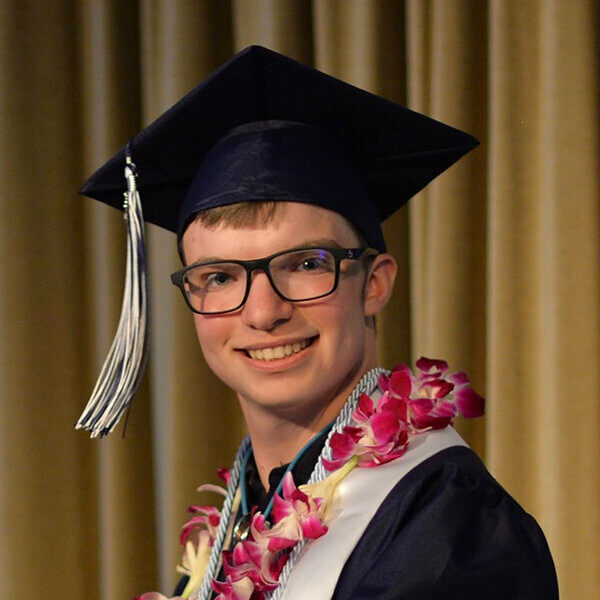 Matthew Thornell
Matthew Thornell is an International Baccalaureate Diploma Candidate.
Parents: Brandon and Crystal Thornell of Kingston
Matthew will be attending Whitworth University.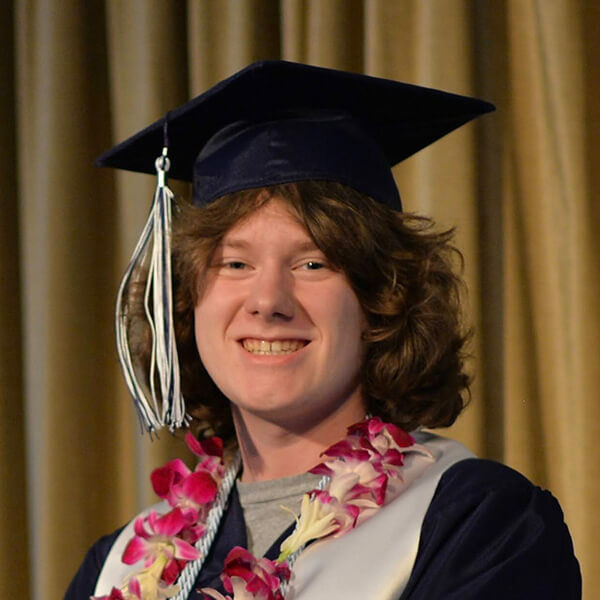 Adam Tucker
Adam Tucker is an International Baccalaureate Diploma Candidate.
Parents: David and Jeanette Tucker of Seabeck
Adam will be attending an Olympic College/Western Washington University joint program.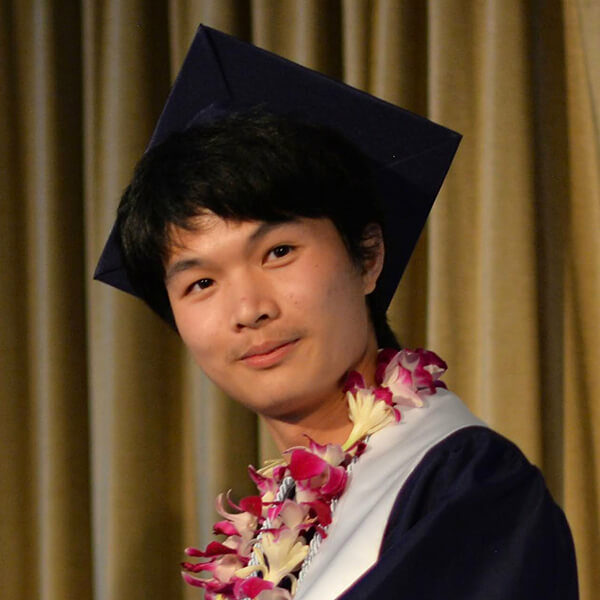 Alex Zhang
Alex Zhang is an International Baccalaureate Diploma Candidate.
Parents: Hui Zhang and Chunling Wan of Hangzhou, Zhejiang, China
Alex will be attending Pepperdine University.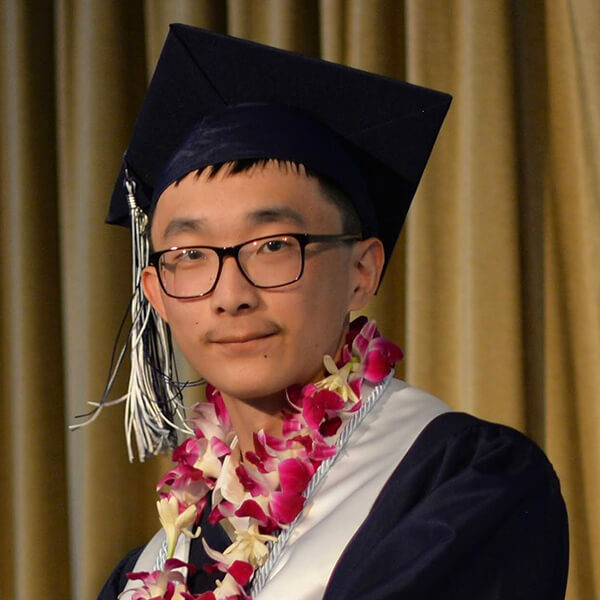 Lucas Zhao
Lucas Zhao is an International Baccalaureate Diploma Candidate.
Parents: Bo Zhao and Yunyun Yang of Kunming, Yunnan, China
Lucas will be attending the University of Melbourne in Australia.