6th and 7th Grade students plan and create projects for their final exam.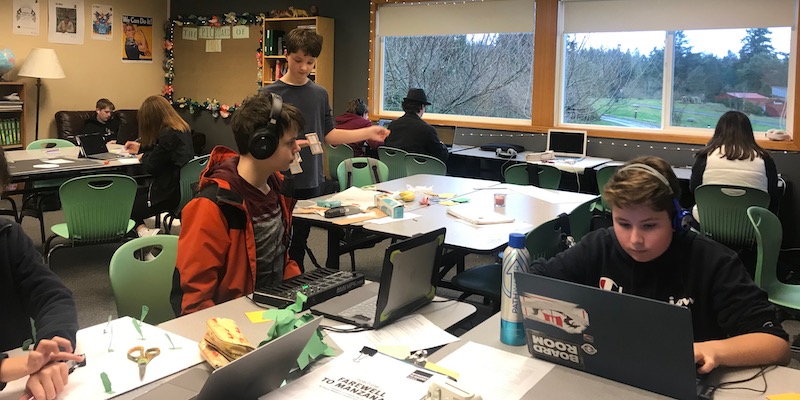 This year in 6th and 7th Humanities students have dedicated time to exploring their own creative spark. Their final, instead of focusing on specific content from the course, was focused on their ability to plan and orchestrate their own project in under four hours. They applied the design thinking model of empathize, define, plan, prototype, and review and reflect towards their idea. The project ideas ran the gauntlet from a popsicle stick and cardboard model airplane with a 10 to 1 glide angle, to a song written and composed using a midi-keyboard in two hours, to a prototype of a sleeping bag specially designed to save hypothermia victims.
The timed aspect of the project was important because it highlights the students' ability to plan, manage their time, be prepared with research, and focus all of their energy into what they are working on. Additionally, and more importantly, projects like this one allow students to spend time in school learning about things of personal interest and importance, while also giving them the chance to take risks and challenge themselves.
We will have a showcase this Friday, January 24, from 10:45-11:45 a.m. in Ryan 2 where they will be sharing their projects with WSA faculty and family members. We hope to see you there!