Announcing! College destinations for the Class of 2020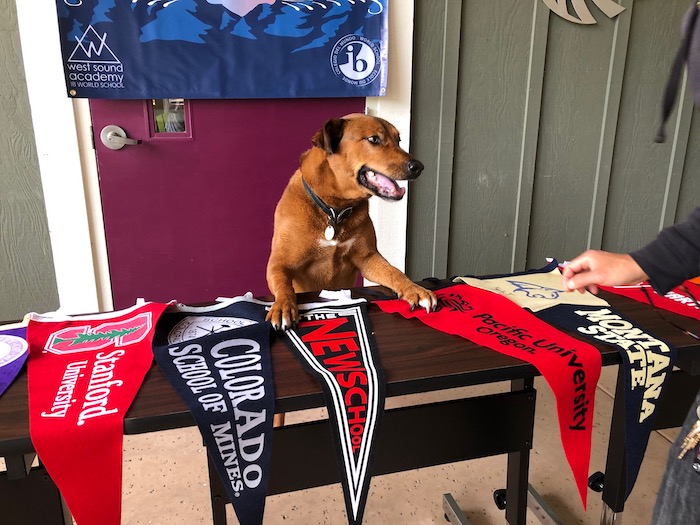 West Sound Academy seniors came back to campus on May 12 – not all at once, of course, but on a staggered schedule so they could maintain social distancing requirements.  Barrie Hillman, WSA Head of School, met each soon-to-be-graduate at the door of Baker Hall.  The reason for these actual, totally non-virtual, errands was two-fold: for each student to pick up their cap and gown for commencement on May 23, and to make a declaration of their college choice in the fall and then sign the pennant for their chosen college or university.
Nothing has gone as expected for this last quarter of their senior year for these students, but this class has achieved amazing college success.  The nineteen members of the Class of 2020 have been accepted at 42 four-year colleges and universities in the US and abroad, and have been offered $3,213,944 in scholarships and grants.
And….here is the video of College Declaration Day, 2020.
Sam Abraham
Oregon State University
Boaz Adams
Pacific University
Emily Bradford
Pacific University
Dylan Braund
Western Washington University
Phillip Cox
Western Washington University
Elliott Drewry
Montana State University
River Gsellman
Western Washington University
Julie Hillman
Western Washington University
Paige Johnson
Western Washington University
Lane Johnston
Colorado School of Mines
Jiayue Lyu
Parsons School of Design (The New School)
Max Metters
Western Washington University
Noah Moosmiller
Oregon State University
Yifan Peng
University of Connecticut
Chaidie Petris
Stanford University
Aidan Phelan
University of Washington
Grace Schmitt
Western Washington University
Grace Smith
The Hartt School (University of Hartford)
Lucius Vigeant
University of British Columbia
The Class of 2020 was also admitted to the 31 colleges and universities listed below.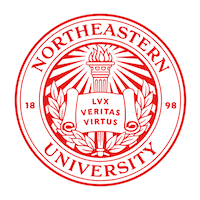 NOTE: Aida, WSA's Canine Admissions Associate, has not been admitted to any colleges or universities, but was glad to help out when seniors came to campus to sign their pennants.