It's Kindness Week at WSA! Join in and plan your own act of kindness.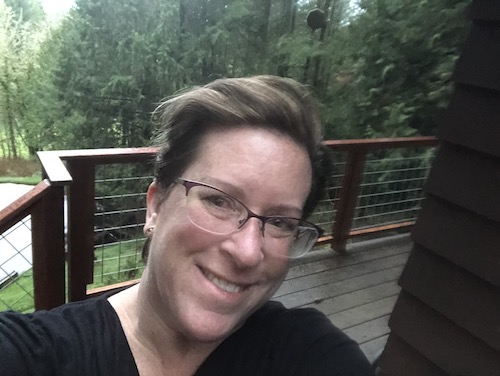 NPR reported on February 8th that 2020 has started off as the third wettest year on record!  As good Pacific Northwesterners, we should be used to the winter liquid sunshine.   More importantly, we should be practiced in counteracting the very real effects of Seasonal Affective Disorder (SAD).  It is this time of year that we as a family start feeling too familial and tend to get a wee bit cranky and short with each other. We often get ill more quickly, and it takes longer to recover from illness. We want to go outside and expend built up energy.  Still, these short, wet days cause that energy to be spent inside sometimes unproductively.  Meanwhile, our cell phones are continually informing us of the latest bad news, the climate crisis, and constant political sniping. We're immediately notified of the next "call out," criticizing something that usually doesn't bear the importance of said criticism.
And so! There is no better thing to do when feeling down but to mindfully bring joy and kindness to others.  And to assume that we all are just doing the best we can. Check out Brené Brown's post on that mindset here: Brené Brown Top Tip:  Assume Others Are Doing the Best They Can
Taking your crankiness or displeasure with your own set of circumstances out on others is a common practice.   It perpetuates that same state of mind in yourself, not to mention bringing someone else down in the dumps with you.  And it is unkind.  Kindness needs to be mindfully nurtured and practiced.  With this post, I am announcing that this week is Kindness Week at West Sound Academy, leading up to National Random Acts of Kindness Day on February 17th.  While we aren't in school that day, practicing acts of kindness this week might lead to our kids doing something "extra" on their day off to celebrate kindness.
Around school on Monday, you will see encouragements to be kind and some random acts of kindness inspired by the staff through the week.  Join in and plan your own act of kindness! Whose day needs brightening?  What is something kind you can say to someone?  There will be suggestions posted as well.
To get myself started on Kindness Week, after three years of growing, I decided to donate my hair to Wigs for Kids and cut 14 inches off on Friday.  It was part of my plan all along, but it just felt like this was a great time to do it.  Kindness can be big, or it can be small, but we all need to just do it. Cheers!
Be kind to one another – Ellen DeGeneres