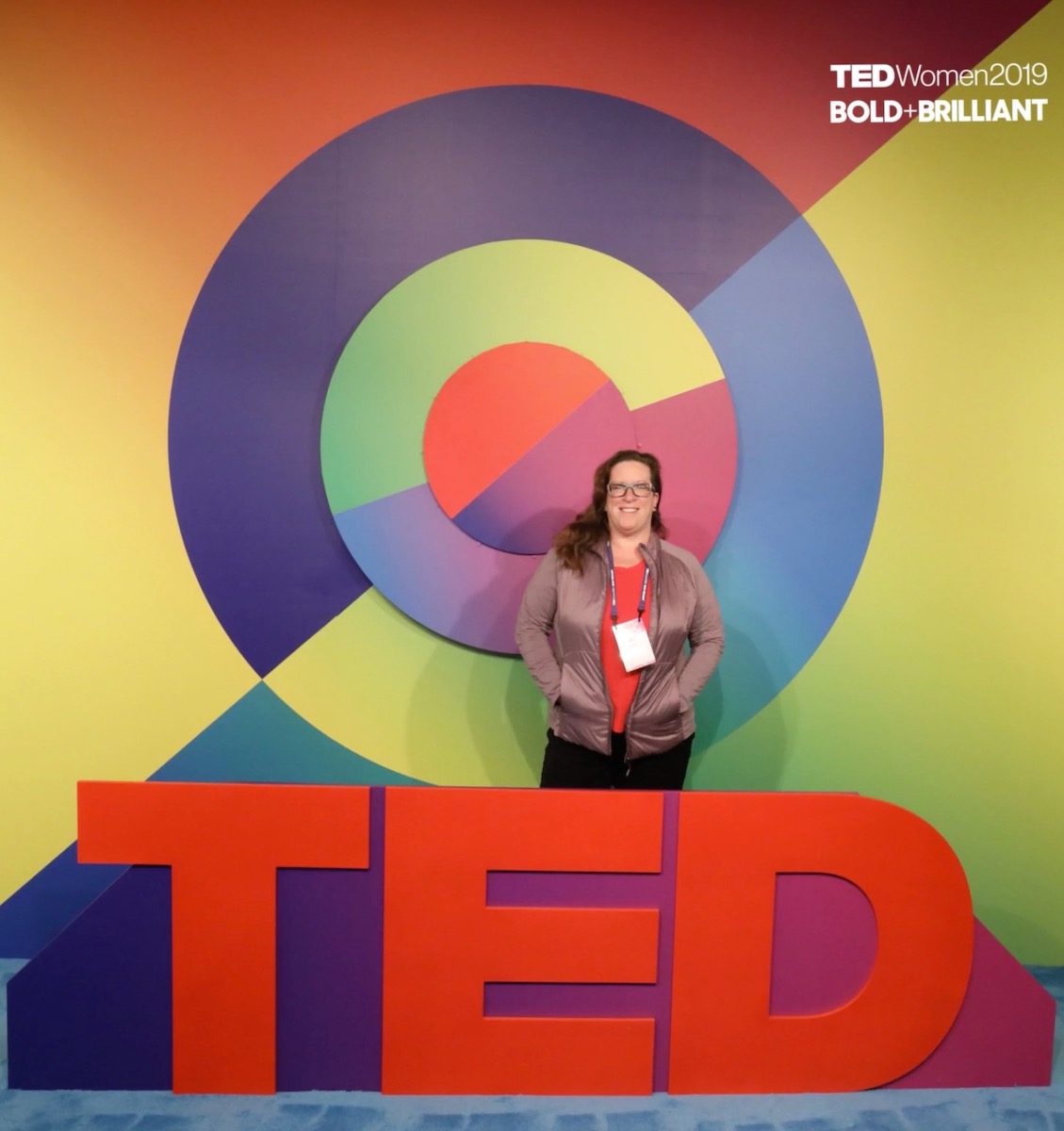 Last week, I had the great privilege of attending the annual TEDWomen conference in Palm Springs. My first intention in going was to help support WSA's work to host our own TEDx conference this spring, but as soon as I stepped foot into the theater, I knew I was going to have a life-changing experience.
The theme of this year's event was "Bold & Brilliant" and the TED leadership team steered by Pat Mitchell, author of the new book, Dangerous Women, curated speakers that epitomized bold action and brilliant thought. I heard presentations from Ellen Johnson Sirleaf, former President of Liberia; author Heather McGhee; Lucy King, elephant ambassador; Valorie Kondos Field, UCLA gymnastics coach; Butterscotch, vocal beatbox artist; Eve Ensler, playwright; Sister Norma Pimentel, immigrant children's advocate;  and Shawnee, Mohawk two-spirit musician. These women and so many others left me wanting to do more…much more, to lean into the light.
As a Star Wars fan, I do think of the humanity of the world as having a light side and dark side. Humans are inherently fallible, so everyone, at some point in their lives, probably contributes in some way to the dark side. It is a deeply internal and constant struggle on several different planes of severity. Without one, there wouldn't be the other.
I think it's acceptable to say that as the Head of School of a middle and high international school, I tend to lean toward the light side through my work of transforming the lives of students from around the world. However, I now believe that I should do more and that we all should do more, to mindfully lean into the light. Leaning into the light means that we reach for every opportunity we can to raise those around us, to see people without judgment or preconceived assumptions and that we actively work to protect children, vulnerable adults, and the planet.
By leaning into the light, I recognize that all of us are born with dignity and should not be tempted to give it away (thank you, Donna Hicks, and her excellent new book, Leading with Dignity). As a woman, I will stop doubting my value and thinking I may not be worthy of having something valuable to say. I encourage the men I know to think beyond the immediate and anticipate the needs of those around us. I invite myself and those around me to look past our own needs and challenges and pay forward the social interest that is accumulating by the privilege that many of us enjoy. Social interest was a new concept for me that I learned from social entrepreneur Noeline Kirabo from Uganda. One definition goes like this: if I am thriving due to the help of others, how can I pay it forward in kind, in money or in time so that someone else can also rise a little bit further? I will do more.
And how will you lean into the light just a little bit each day?