West Sound Academy Robotics places second in the FTC regional qualifier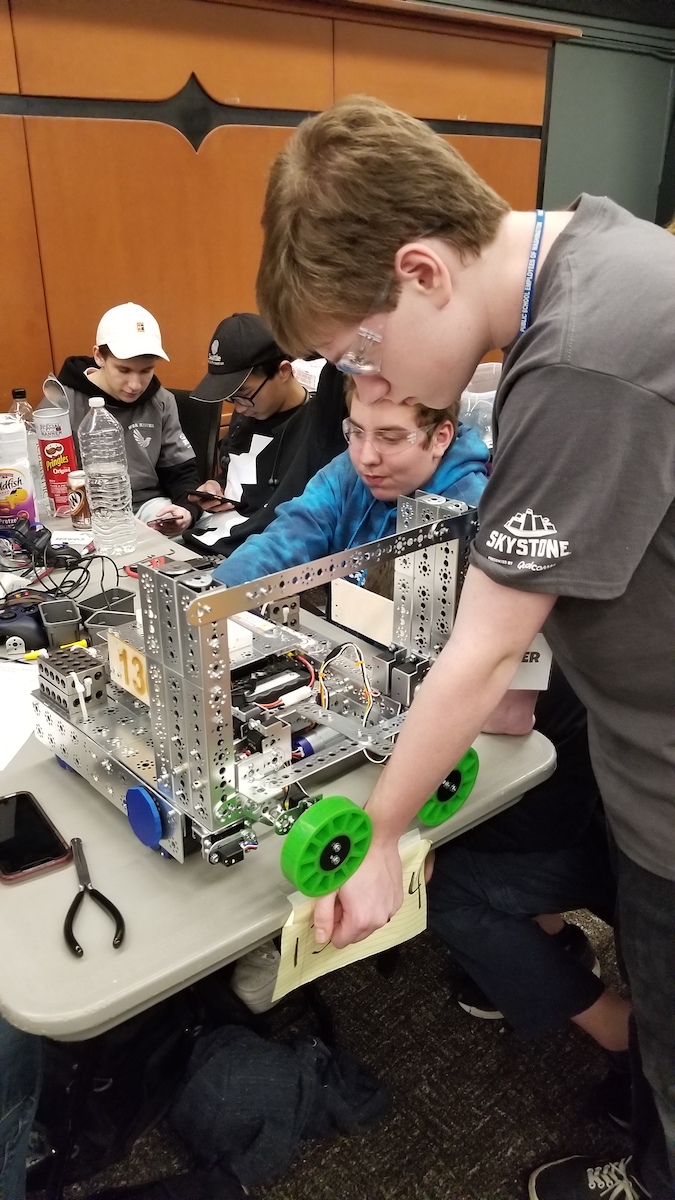 The WSA group arrived at King's Schools Campus in Shoreline at 9:30 a.m. for the First Tech Challenge regional competition on December 8 – the second regional qualifier of the season. West Sound Academy is only one of two Kitsap Peninsula teams that are participating in the First Tech Challenge for 2019-2020.
After a rough start, with the team's robot shedding parts during the competition, WSA came back strong and achieved second place overall in the nine-team Babbage League. This placement sets them up well going into the interleague competition at the Amazon building in Seattle on January 11. In the first big challenge, the WSA team will face off against forty other teams from the Seattle area in an attempt to qualify for the FIrst Washington FTC state competition. Team captains Aidan Phelan and Emma Longworth were pleased with the results and are looking forward to the challenge ahead. To prepare the team robot for the next competition, the Hawks will meet again with their neighboring team, the Safire Phoenix Girl Scouts team from Bremerton, to test new features and strategies.