Seniors reflect on their experiences at WSA – en español.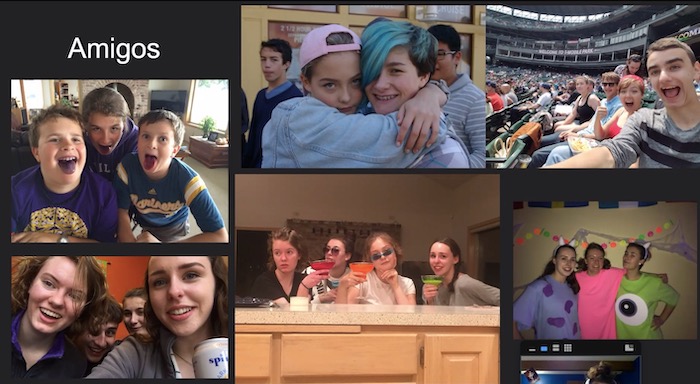 Last week WSA seniors in IB Spanish showcased their language skills and reflected on their time as students at this school. Their presentations were heartwarming, funny, and very memorable. They shared pictures, videos, and stories about their memories and experiences at WSA. Paul [Burback] and Eric [Bright] were mentioned most as teachers they will never forget, but I didn't take it personally. They were presenting entirely in Spanish after all, so I must have done something right. Students also said they appreciated this assignment as it was a culmination of their high school experiences – something they can keep forever. I have enjoyed having each and every one of these students in Spanish. I am sure going to miss the Class of 2020!
Enjoy these images from the presentations in IB Spanish.
Click on any photo to view the gallery in full-size mode.