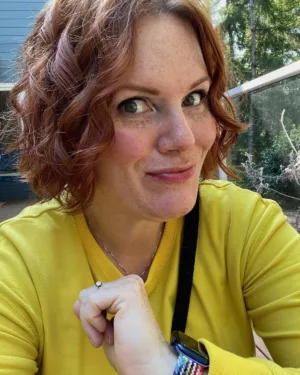 Stepper believes that the teenage years are an ideal time for self-discovery, and art provides a powerful avenue for exploration and empowerment. She finds immense joy in guiding young minds to discover their own creative voices.
Stepper's teaching philosophy centers around cultivating and nurturing an inclusive environment where students are encouraged to explore various art forms, experiment with different mediums, and push the boundaries of their artistic abilities.
For Stepper, art is not just a subject but an integral part of history and cultural heritage. She has a deep appreciation for the significance of art in shaping societies and leaving a lasting impact on humanity.
Stepper is dedicated to fostering a lifelong love for art and aims to ignite the creative flame in every one of her students. Above all, Stepper believes that art is a thrilling and enjoyable adventure, and aims to make every art class a vibrant and inspiring experience.