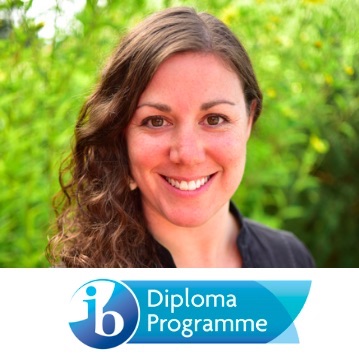 At WSA, we strive to prepare learners for the world beyond our classrooms. At all grade levels, we encourage students to improve their thinking, research, social, and communication skills. We want them to get to know their strengths, challenge themselves, and become engaged, global citizens.
The International Baccalaureate (IB) program provides a framework for organizing courses, and students have the opportunity to submit materials to the Diploma Programme to earn an additional certificate in 11th- and 12th-grade. The IB program's values are expressed in the learner profile. Learners are encouraged to become: open-minded, caring, balanced, principled, reflective, knowledgeable, communicators, inquirers, risk-takers, and thinkers.
In practice, these values appear in all courses of study. As we read, or we create art, or we discuss multiple perspectives, learners engage with a variety of opportunities for reflection and critical thinking. These learning experiences create the opportunity for students to explore their own identity, and to think critically about the subject matter and the world around them.
At West Sound, and in the IB DP, we share these values. Communication and multilingualism, critical and creative thinking, considering diverse perspectives, and autonomous learning will serve learners in the future. All students take IB level classes, whether or not they submit the materials for a diploma. We encourage all learners to explore their individual interests and work towards the strengths that will best serve them in their future plans.
As a teacher in this program, I value the ways students demonstrate their thinking, progress, and academic achievement. Unlike the Advanced Placement program, IB exams use more open-ended questions that evaluate students' thinking. These aren't your typical standardized tests. In Math, Science, and Foreign Language learning there are some short-response, knowledge-based questions as well as problem-solving assessments. For History and English, in-depth essay responses provide students with opportunities to dive deeper into topics and showcase their thinking. In English, Theater, and Art, individual learner portfolios demonstrate their progress and creativity for both years of study.
Yes, these are challenging courses – you can earn college credit for them! No, they are not too challenging for you! You can create an individualized plan within this program to work towards your personal goals. IB sometimes gets a reputation as being a heavy burden on high school students. I don't know whether that reputation is deserved. One aspect that makes it different than other programs is that individuals are required to think for themselves. The program also requires that learners engage with creative, active, and service experiences outside of school. The extra-curricular requirement encourages time-management skills. The challenge of the academically rigorous work we do prepares students to be autonomous college students or to choose the best path for themselves after high school.
I just finished evaluating Seniors' work in French class for one of the final IB assessments. As I listened to each interview conducted entirely in French, I appreciated the impressive work of my students who didn't have any of these language skills before coming to WSA. Not only could they express their ideas in a different language, but they also showed their awareness of culture here in the US and in francophone countries.  I love that I get to witness the progress of unique individuals over the four years of high school. I can't wait to see what they do in years to come.
The most exciting outcome I hear about regularly from alumni is: completing the IBDP makes us ready for college. Students gain the confidence to engage with professors, their peers, the material, and autonomy in a college environment. Not only do alumni feel prepared for entering college, but they also have the skills they need to stay there and thrive.[1]  We all come to school with individual strengths, perspectives, and areas for growth. The IB at WSA develops these areas in a community where we all embark on the journey with a shared sense of curiosity. We continue to learn, grow, and think beyond the walls of our classrooms.
[1] "Postsecondary outcomes of International Baccalaureate Diploma Programme candidates in the United States | Research Snapshot – International Baccalaureate." https://www.ibo.org/contentassets/d1c0accb5b804676ae9e782b78c8bc1c/snapshot-us-postsecondary-outcomes-eng.pdf.