WSA is Breaking Through Barriers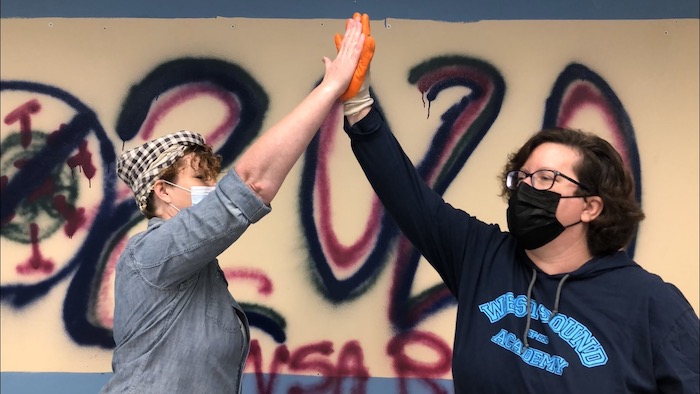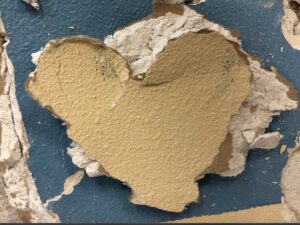 One of WSA's greatest assets is its campus with 20 beautiful acres of fields, huge trees, and four charming buildings. Before March 2020, no one would have ever imagined we would not be able to use our own classrooms. One of the most significant challenges for schools in maintaining a COVID-safe environment for employees and students on campus is the six-foot distancing requirement. This is a proven method for reducing the spread of the virus, but nineteen kids do not fit into a traditionally sized classroom with a six-foot buffer around them! As news of a virus spread and experts began discussing what the 2021-22 school year might look like, unanimously, they said to plan for social distancing rules to remain in place even with a vaccine.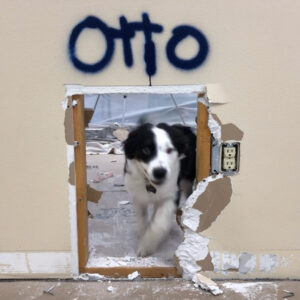 WSA has enjoyed having plenty of space to run our programs in the past, but we have several small classrooms that mirror each other with a common non-weight-bearing wall between them. It's impossible to have all students on campus with those small classrooms. Operating with my usual cautious optimism, I believe that we will be able to have all students return to campus at the same time, even as early as this spring but that we must maintain the same safety protocols. To have every student on campus at the same time…those walls must come down!
Lisa, Joe, and I got to work as soon as the Board of Trustees approved the plan, and the builder gave the all-clear. Taking out some 2020 frustration with sledgehammers was both cathartic and exciting as we start imagining having students working and learning in the new big room once again. We are converting eight of our smaller classrooms in Parke and Ryan buildings into four large classrooms. We anticipate that we can accommodate future growth for several years without having to divide them up again.
I am currently using every ounce of my Jedi Force to will an improving case rate so that we can bring kids back first in a hybrid fashion and then full-time this year. Much will depend on how fast the case rate can improve but we will be ready to go when that day comes.