WSA Knowledge Bowl is headed to State Tournament in March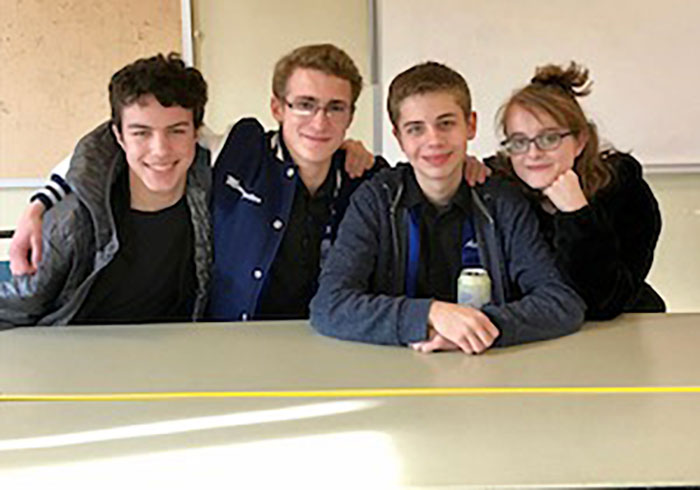 West Sound Academy's Knowledge Bowl team competed in the third and final regional competition of the season at Fort Worden on February 7, 2019. WSA's top squad, WS1 (aka "Manifest Westiny") had a strong showing, with 97 points overall, and first place in Division 1B, thus earning a spot at the Washington State Tournament XXXVII on March 23 at West Valley High School in Yakima. Congratulations, and good luck, to our State-bound team: Max Morningstar, '19 (captain), Emily Bradford, '20, Max Metters, '20, and Aidan Phelan, '20. Also joining the State squad will be two members of WS2: Emma Longworth-Slone, '21 and Nic Cachules, '21.
West Sound brought 18 students in four squads to the competition, and all of them competed for five rounds – 250 really hard questions! WS1, WS2 and WS4 were the three highest scoring teams in Division 1B, and WS2 came in 8th overall. WS3, the 9th grade squad, scored 5th in 1B. And the practices will continue as the whole team works to help prepare WS1 for the tough competition that they will face at State in Yakima next month.
CONGRATULATIONS TO OUR ENTIRE TEAM!