WSA Robotics takes their tech on the road to Silverwood School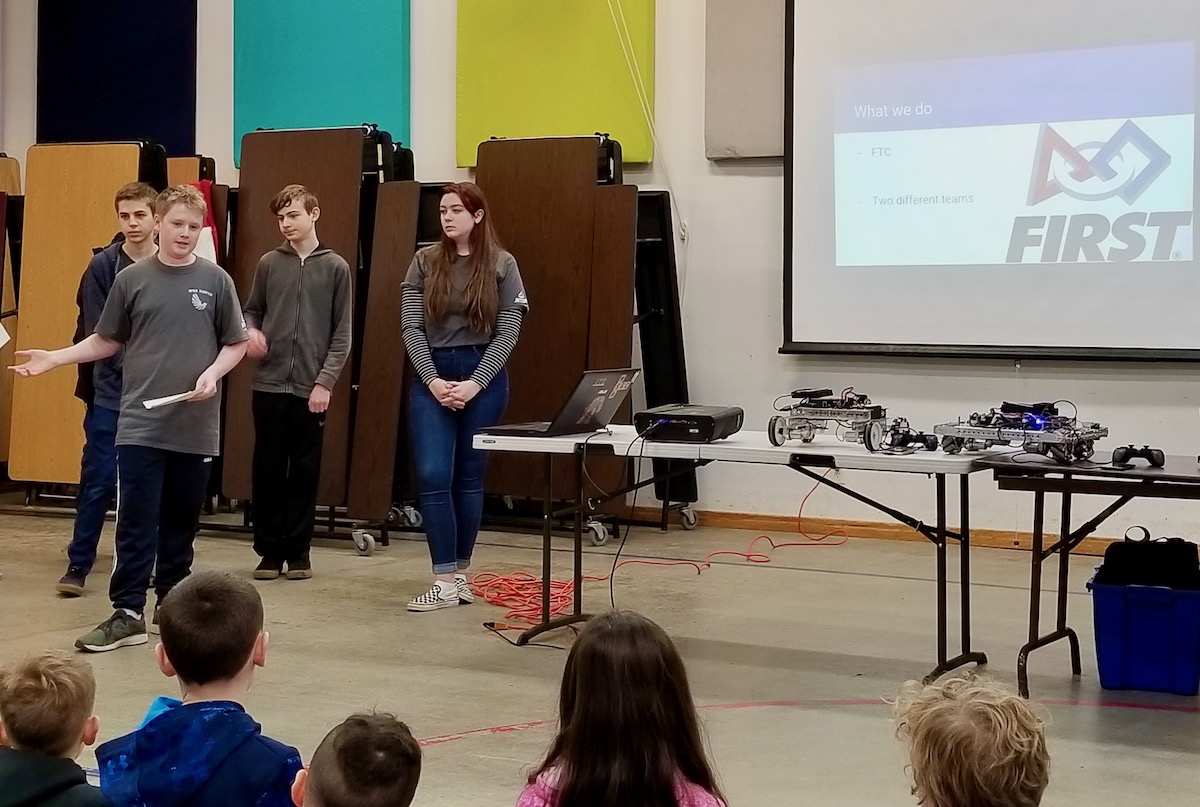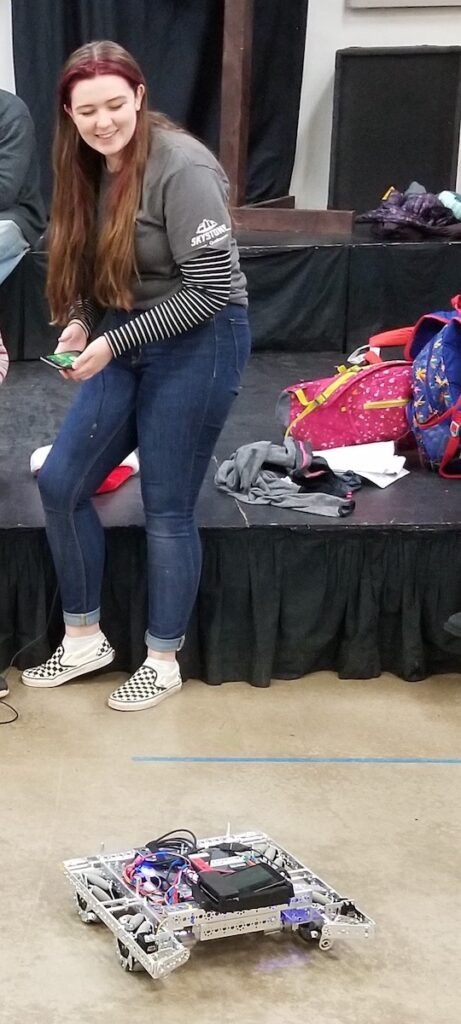 WSA's Robotics team packed up their robots and took them for a visit to Silverwood School in Poulsbo on December 4.  Co-captains Aidan Phelan and Emma Longworth and team members Luke Rielly, Will Stone, Alex Prasch, Nick Bradford and Caleb Phelan came to give Silverwood's students a taste of what working  (and playing) with robots is like. Team members spoke on various topics, explaining what a robotics club does and what happens at First Tech Challenge (FTC) league competitions.  West Sound students also showed a video of their robot in action at a FTC competition, and demonstrated what can be done with the LEGO EV3 system..
Then the Robotics team brought out their technology: two FTC Competition style robots and three different EV3-based robots.  After all the talking and explaining came the fun part of the afternoon:  the Robotics team let the Silverwood children drive and play the WSA robots. There was lots of eager participation in this part of the visit.  Perhaps WSA Robotics coaches Lionel Pummell and Jen David will see some of these Silverwood students on future WSA teams!