Using Project-Based Learning to Build a Culture of Trust in the Classroom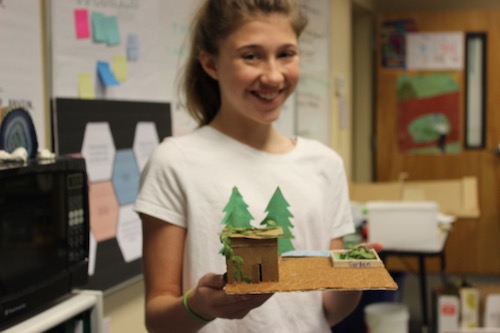 Middle school is an interesting time. Not only are students expected to adapt to a new school, expectations, and social scene, they are experiencing profound changes within themselves. Many adults who learn that I am a Middle School teacher admit that they try to block that time of life from their memories. Although I see clearly all the reasons that make Middle School challenging, my mission is not to simply survive Middle School but rather, to embrace the unique and incredible opportunities it provides.
I do this through Project-Based Learning (PBL) where I create space in the curriculum for students to engage their interests in challenging and rewarding ways. Academically, PBL makes a strong case for itself as to why educators should implement the philosophy in their classrooms. Edutopia conducted a research review of the benefits of PBL which is a great launching point for anyone interested in taking a deeper dive. The purpose of this blog post, however, is to highlight how PBL can transform the Middle School landscape from a place of uncertainty to a place of wonder. The magic ingredient in this shift is trust.
When students are allowed to explore a topic of their choosing and create their own success measures, they are also hearing another message: What you care about matters; you have awesome ideas and can do hard things. As their teacher, my role in our PBL classroom is to go on their learning journeys with them, offering feedback and asking questions, but giving them space to define their journey as their own. Through this process, I gain insight into each of my students' personal interests and passions, which helps me forge strong relationships with them. This insight not only helps to create a positive classroom environment, but also comes in handy on the hard, emotional days, or during assignments that are challenging.
A PBL approach shows students that they don't need to be perfect and know all of the right answers right away. Instead, it allows them to witness the power of the process and how focusing on it is what ultimately culminates in an incredible final product. They also learn, through experience working on their projects, that school can be a place where their curiosity is celebrated; where it is not just about what, but also about why and how. A classroom built on trust provides a space for students to get personal and vulnerable. Their identities become tied to what they are working on, and their motivation comes from within.